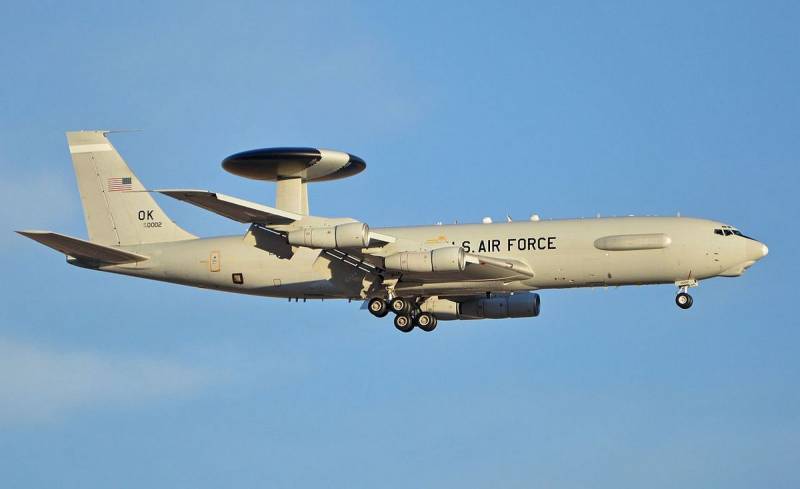 On Saturday, January 23, the United States destroyer USS Donald Cook entered the Black Sea water area, and almost immediately came under the supervision of the Russian Black Sea Fleet. Aerospace Forces of Russia
held
practicing the destruction of a NATO battleship with the help of Su-24M bombers and Su-30SM and Su-27 fighters.
The Bal coastal missile systems also took part in the simulated attack on the destroyer Donald Cook, having worked out the necessary algorithm for striking the simulated enemy with electronic launches.
In response to the actions of the Russians, the Americans organized air escort of their warship - a Boeing E-3 Sentry long-range radar detection aircraft joined the maneuvers of the destroyer and refueling vessel Larami.
An early warning aircraft begins to patrol the Black Sea for the safety of USS Donald Cook
- noted in the message.
The aircraft put into operation is designed to more accurately determine the coordinates of approaching bombers in order to guide fighters at them.