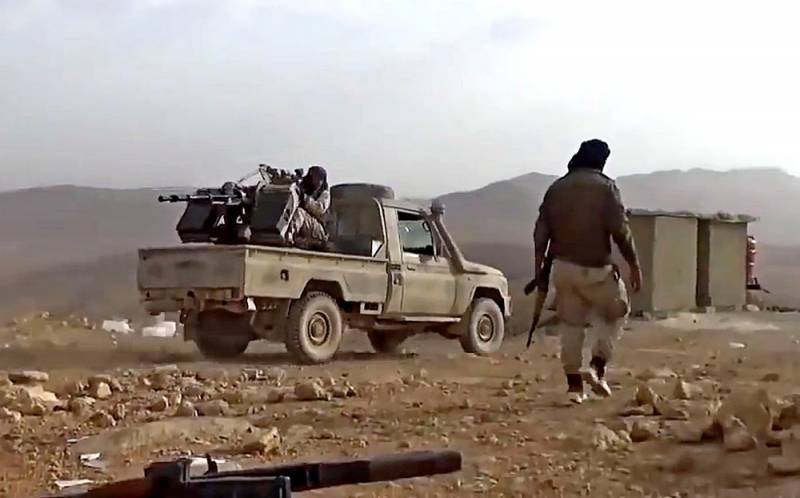 On January 26, 2021, on the front line in the countryside of southern Idlib, fierce fighting broke out between the Syrian Arab Army and pro-Turkish militants from the National Liberation Front, writes the Lebanese online edition Al-Masdar News.
An exchange of artillery and mortar strikes between the SAA and the FLN is observed in the area of ​​the cities of Al-Fatira, Al-Baraa, Kafr Nabl, Jebel al-Zawiya and Kansafra. The parties are pulling reinforcements to this direction.
Against the background of the ongoing exchange of "pleasantries" between the CAA and the FLN, Turkey and Russia conducted another joint patrol on the section of the M4 highway (Latakia - Aleppo) in Idlib.
It should be recalled that the FLN and another powerful pro-Turkish group, the Syrian Free Army, united in the fall of 2020 into a coalition - the Syrian National Army, which is controlled by Ankara. At the same time, the SNA was organized allegedly to fight against jihadists from the Jabhat al-Nusra group (banned in Russia).
On January 27, 2021, pro-Turkish militants, supported by the Turkish Armed Forces, continued shelling the territories under the control of the Arab-Kurdish Alliance of the Syrian Democratic Forces in the north of the SAR, east of the Euphrates River.
In the province of Al-Raqqa, the city of Ain Issa was hit by a rocket and artillery attack, and in the province of Al-Hasakah, the city of Tal Tamr. All signs indicate that the Turks are planning to launch another offensive in this direction in the coming months, despite the presence of the SAA and the Russian military police. This prompted the RF MP to begin intensified patrolling of the area, summed up the media from Lebanon.