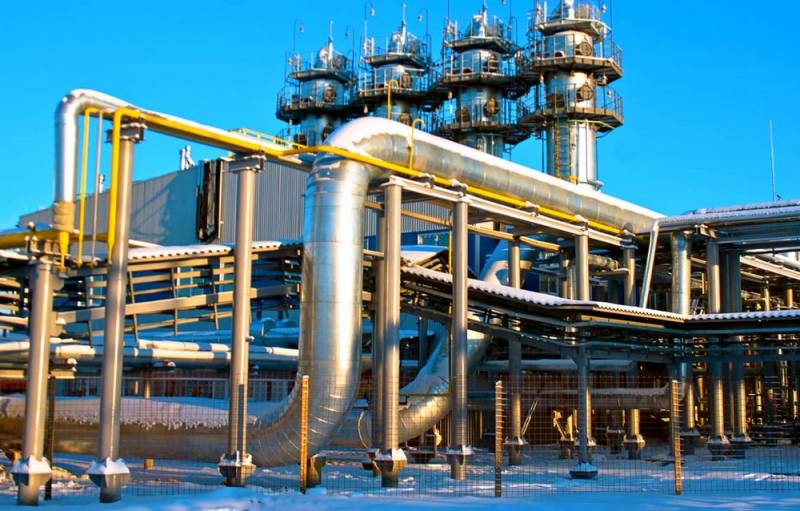 Russian gas giant Gazprom continues to actively empty its underground gas storage facilities from raw materials. Since the beginning of the 2020/2021 heating season, gas has already been taken twice as much as in the previous year, and it is almost equal to the record 2016/2017. European traders are also doing their utmost to free UGS facilities from "blue fuel" until the end of the season in order to start filling them in summer.
According to the GIE, more than 42 billion cubic meters of gas have been withdrawn from European UGS facilities since the beginning of this heating season. m. of gas. (a year earlier at this time - 24,2 billion cubic meters of gas). On January 25, 2021, the active (recoverable) gas volume at the level of 58,7 billion cubic meters was recorded in these UGS facilities. m. At the same time, by January 25, 2017, about 48 billion cubic meters were withdrawn. cubic meters of gas, and reserves dropped to 47 billion cubic meters. m. of gas.
Aleksey Grivach, Deputy Director of the National Energy Security Fund, believes that the 2019/2020 heating season was unique. Many expected that there would be a serious interruption in transit through the Ukrainian territory and filled the UGS to the maximum. At the same time, the winter was warm. As for this season, the winter turned out to be cold and a huge amount of LNG "migrated" to Asia, as prices there are much higher than in Europe. Therefore, there are objective reasons for the selection of raw materials from UGS facilities.
Before this season, Gazprom pumped an additional 9 billion cubic meters into European UGS facilities. meters of gas, a third of which he took in January 2021. Low reserves in UGS facilities should induce the Europeans to properly stock up on raw materials, but it is not a fact that Russian gas exports will grow.
According to our estimates, volumes will be at the level of last year, give or take
- added Grivach in an interview
EADaily
.
Note that in 2019 Gazprom exported 191 billion cubic meters to Europe, including Turkey. m. of gas. In 2020, due to the COVID-19 pandemic, exports decreased and amounted to about 175 billion cubic meters. m. (33% of the market).
Gazprom's actions this season are quite
explainable
, although they differ from past years. The company does not want to lose income, because prices in Europe are currently at their peak. In addition, the rational use of capacities by the Russians is pushing the Europeans to the earliest possible commissioning of the Nord Stream 2 gas pipeline.