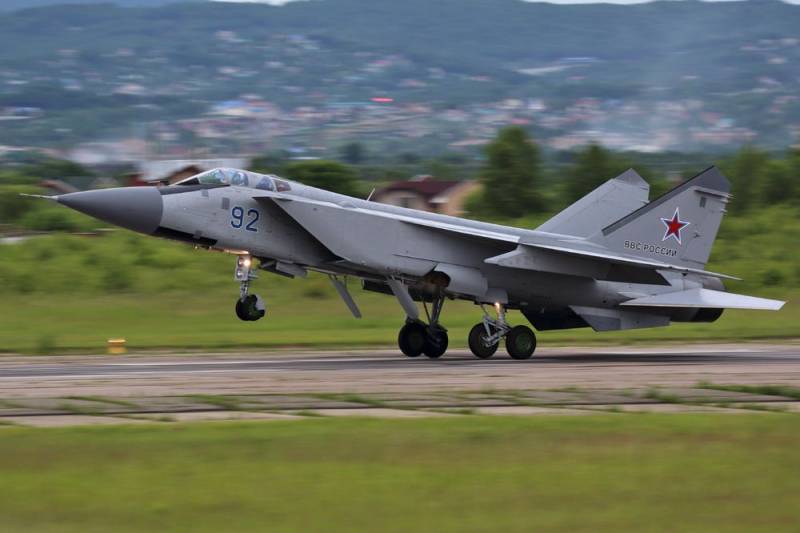 Today, the Russian high-altitude all-weather long-range fighter-interceptors MiG-31 are the fastest in the world. But in Russia, an even more advanced aircraft is being developed to replace it under the symbol MiG-41, writes the Chinese online publication Sina.
The project to develop a new generation interceptor started in 2019. On January 24, 2021, Rostec State Corporation announced details. It turned out that the project of a promising long-range intercept aircraft complex (PAK DP) is at the stage of development work (ROC), which should end with the creation of a prototype.
According to analysts, the Russian MiG-41 will be a sixth generation stealth aircraft. According to its characteristics, it will surpass all fighters in service with other states.
Russia will be out of competition
- they are sure.
The Interceptor is a unique branch of the fighter family. Their main goal is to intercept enemy strategic bombers before they strike. Now only the Russian Federation is armed with this type of aircraft. Moscow is stubbornly improving existing machines and developing a new one. In other countries, interceptors have been removed from service, replacing them with multi-role fighters.
The MiG-31 is the only dedicated interceptor in the world. He replaced the MiG-25. It can fly at supersonic speeds of 2500 km / h (Mach 2,35). The maximum take-off weight is almost 47 tons.
One MiG-31 can intercept three American "strategists" B-52, B-1B or B-2. However, the AGM-183A hypersonic air-to-surface missile is already being tested in the United States. When it is put into service, the Americans will be able to strike at Russia without entering the MiG-31's zone of operation. Therefore, the Russian Federation is developing the MiG-41.
It is assumed that the MiG-41 will be armed with a new ultra-long-range air-to-air missile and will be able to detect targets at a distance of over 500 km. The interceptor can be made in two versions: manned and unmanned. For Moscow, the presence of interceptors is of strategic importance due to the country's gigantic territory. It is because of the unique geographical features of Russia that such aircraft are needed. Probably, the MiG-41 will enter service with the Russian Aerospace Forces until 2040, the media from China summed up.