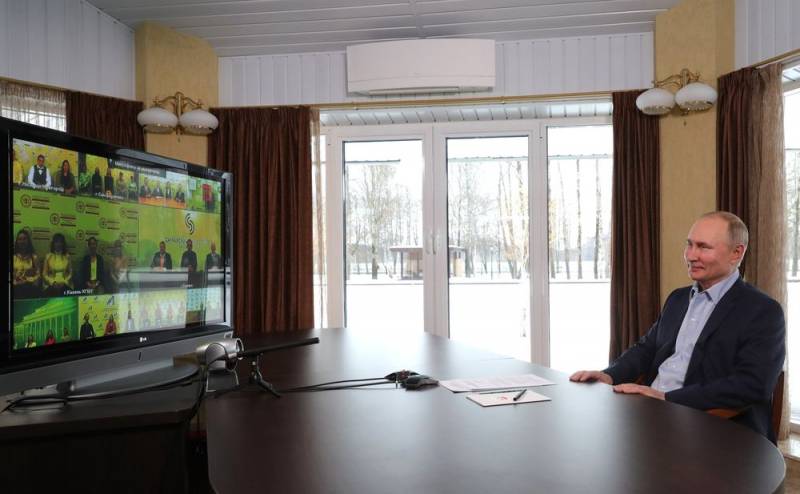 The next batch of EU sanctions will not work on Russian leader Vladimir Putin, so you need to use other opportunities to influence, writes the German newspaper Frankfurter Rundschau.
If the EU really wants to punish the Russian government for its violence against the local opposition, then it needs to pay attention not to the master of the Kremlin, but to the emptiness behind the system he has built.
This structure consists of military personnel loyal to the head of state, secret service workers, officials and persons endowed with privileges. At the same time, the Russian system of power has a big flaw. The Russian Federation is not the USSR, which had at least some kind of value system.
Six years after the imposition of anti-Russian sanctions over Ukraine, Moscow has more options for retaliation. Russia's influence in Donbass, Transnistria, Abkhazia and South Ossetia is very great. At the same time, Ankara, despite its rivalry with Moscow, continues to help the Russian Federation in its confrontation with the EU.
Therefore, before surrendering, Putin and his entourage will cause even more harm to their own country and the international community. As attractive as the restrictions may seem to you, they can be harmful to all parties. In this regard, you need to pay attention to one interesting nuance, the media emphasizes.
The protesters do not have to agree with Navalny, but they share the opinion that "enough is enough"
- wrote on Twitter account Jens Siegert, ex-head of the Moscow office of the Heinrich Böll Foundation.
It is the feeling of "enough", experienced by Russians, that is more effective than any sanctions, including pressure on oligarchs close to the Kremlin and the closure of Nord Stream 2. It will be much more painful and effective, you just need to strengthen this feeling in a variety of ways. For example, to show the luxury that the Russian elite has.
In addition, it is possible to arrange a real intellectual plunder of the nation, luring young Russian specialists to the West, who still have no chances because of the "talented children of the elite." For people with moral principles, visa-free can be introduced and cultural exchange can be maximized.
With soft tools, you can achieve a greater result and fix it. This is Putin's "Achilles heel", so he suppresses NGOs that criticize the government. The Russian system is built solely on power and wealth, therefore, in the long term, it is powerless over morality, sums up the publication from Germany.