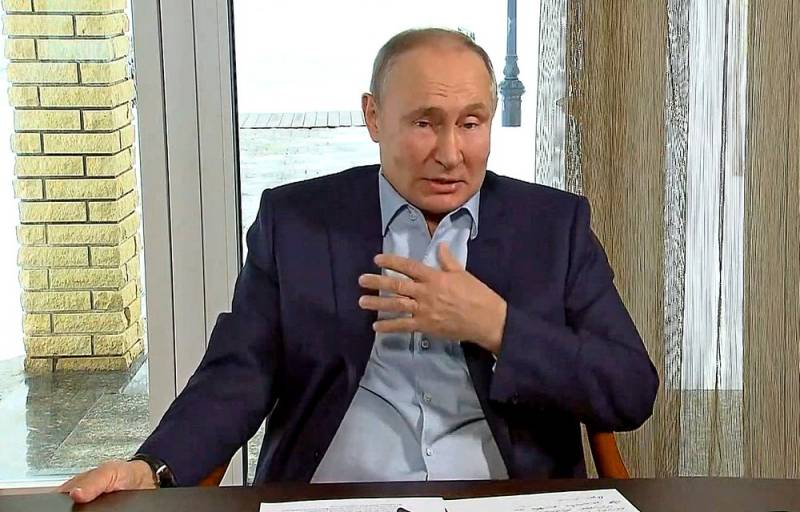 Vladimir Putin commented on the data on his "palace" near Gelendzhik on the Black Sea coast, which is referred to in the film by opposition leader Alexei Navalny. According to the Russian president, none of the property in question in the film belongs to him or his relatives.
The organization of the leader of the right-wing Russian non-systemic opposition, Alexei Navalny, FBK (Fund for the Fight against Corruption) published on Youtube the film "A Palace for Putin", which tells about a complex of residences worth about 100 billion rubles near Gelendzhik. The filmmakers believe that this property belongs to Putin.
The Russian president with a grin denied his involvement in these buildings and noted that the information about the "palace" that had been exaggerated for several years did not correspond to reality. The head of the Russian Federation added that Russians are being brainwashed with such films - all this is nothing more than a compilation and editing of frames that have already been published earlier.
Nothing that is indicated there as my property, neither me nor my close relatives, belongs and never did. Never!
- Vladimir Putin emphasized.
The film about Putin's "palace" has become the fastest-gaining video in the Russian-language segment of Youtube; by January 25, it has already gained more than 86 million views. In response to this "investigation", as well as in response to the arrest of Alexei Navalny on charges of fraud, popular rallies swept across major Russian cities demanding the release of the opposition leader.