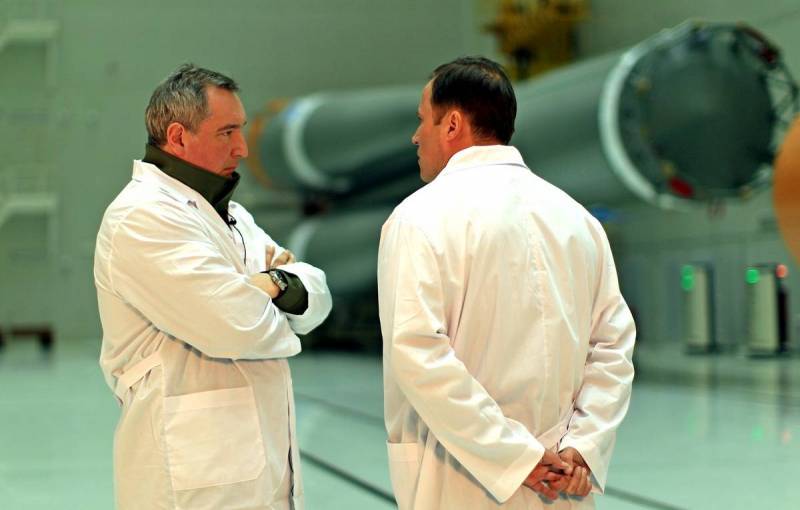 According to the source
RIA News
in the rocket and space industry, representatives of Russia were excluded from the program to create a lunar station Gateway - Russian specialists were denied access to the materials of the expert group, to letters and discussions. In response to this, the head of the state corporation "Roscosmos" Dmitry Rogozin noted that the Russian Federation had never entered into any such program. He stated this in his telegram channel.
Dmitry Rogozin emphasized that the Russian side is not interested in participating in the NASA-initiated program for the exploration of the moon, since it does not imply the equal participation of countries. Russia is ready to become a part of an international project that is equal for all partners.
Dmitry Rogozin also reacted to the exclusion of the Russian Federation from the American lunar program with an anecdote.
The wolf says to the hare: "Hare, come tomorrow at 9 am, I'll eat you!" - "Wolf, can I not come?" - "Can! Then I cross you off the list!
- wrote the head of "Roscosmos".
He also noted that this year Russia is starting its program of researching a natural satellite of the Earth, and in 2028 a manned program will start. Negotiations are now underway with other international participants (including the PRC) on the joint creation of a scientific base near the moon. The American side was also offered to adapt one of the locks of the space station in circumlunar orbit for the docking of the Russian manned spacecraft Orel, which is planned to be tested in 2023.