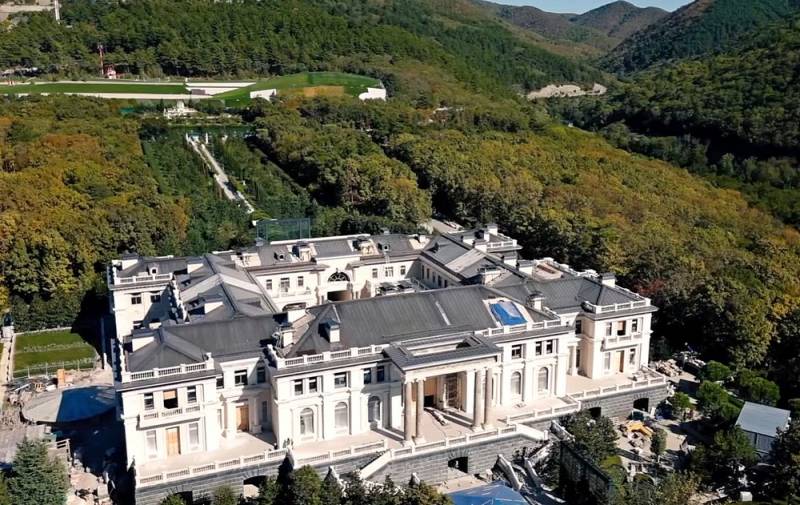 The German government's commissioner for inter-social cooperation with Russia Johann Zathoff demanded that the Russian authorities explain the circumstances associated with the so-called "Putin's palace", which was discussed in the film by Alexei Navalny, writes Deutsche Welle.
According to Zathoff, the authorities in Russia, instead of arresting participants in rallies in support of Navalny in a number of Russian cities, should explain to their citizens that the opposition's accusations of corruption against Putin are untrue. If Putin is a supporter of the fight against corruption, then why not show this fight in reality and explain the origin of this architectural object?
Johann Zathoff received a correspondence answer from Russian journalist and TV presenter Vladimir Solovyov. In an interview with Vzglyad, he called Berlin's demands against Moscow unacceptable, and in turn asked how Navalny, being treated in Germany, had released a whole film about Putin's "palace".
How can a German demand something from someone in Russia? Let him better explain how Navalny, while in Germany for medical reasons, released this fake
- noted Soloviev in a commentary for the newspaper
LOOK
.
The Russian TV presenter also recalled that the owner of the "palace" has long been an entrepreneur from Russia Alexander Ponomarenko - Alexander Tkachev, who is the governor of the Krasnodar Territory, spoke about this back in 2011.
Earlier, the press secretary of the Russian president Dmitry Peskov called Navalny's "revelations" "information attacks", "scam" and "cranberries", and also advised Russians not to transfer money to FBK and other scammers on the Internet.