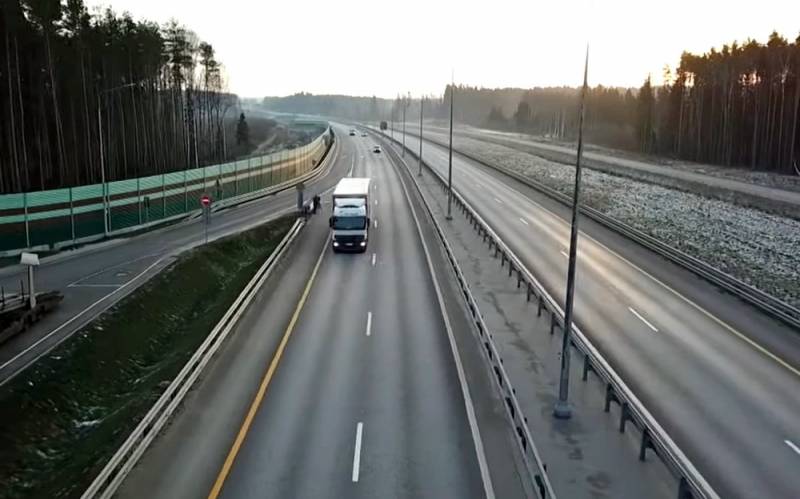 At the end of last year, the construction of the first "smart" highway was completed in Russia. In December, a 106-kilometer section of the Central Ring Road was opened, which is simply stuffed with all kinds of sensors and sensors.
The latter collect information about what is happening on the track around the clock and transmit it online to the Central Control Center. All this allows you to regulate the speed limit, control traffic lights, notify drivers of possible danger and respond in time to emergency situations, which in turn will significantly reduce the level of accidents.
It is worth noting that the above site will not be limited. To date, 22 regions have already been selected for the implementation of this innovation.
However, when making plans for the future, Russia does not forget about the present either. So, today our country has 1 km of paved roads and 089 km of expressways. For comparison, by the beginning of the 134s, this figure was 5100 km and 2000 km, respectively.
Smart roads are good. They will certainly reduce the accident rate by making driving safer, but they are unlikely to cope with the problem of congestion.
And here we are keeping up with the times. The day before, tests of a domestic air taxi started in Moscow, capable of covering a distance of 100 km at an altitude of 150 meters, while developing a speed of up to 200 km / h. Such a flying car has a carrying capacity of up to 300 kg and is designed for 2 passengers.