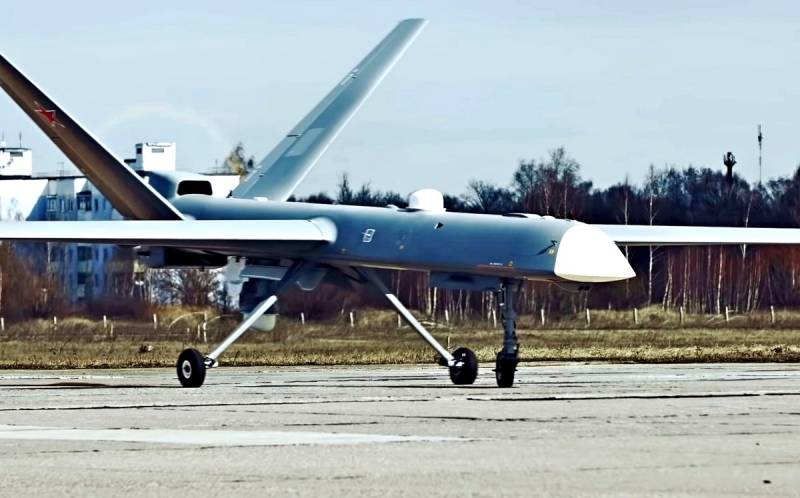 Not far from the Syrian city of Al-Bab, unidentified unmanned aerial vehicles (UAVs) attacked pro-Turkish combat units in forces under their control in the Tarhin region. Apparently, the Russian Aerospace Forces initiated active use in the SAR of their first attack UAVs "Orion".
According to earlier statements by representatives of the pro-Turkish forces, the Russians have begun to use Orion strike drones in Syria. Thus, with targeted drone strikes on fuel trucks, the Russians are effectively blocking the smuggling of Syrian oil into Turkey.
Strike style - no casualties, strike time - night time and aircraft camouflage. The newest attack UAV "Orion" is working in the sky
- write local media.
The first Orion prototype was built in 2015. In December 2019, the head of the Russian defense department, Sergei Shoigu, noted that the UAV was first used in Syria - in previous years, the device was tested there in an unarmed configuration.
The takeoff weight of the Orion is 1 kg, the combat load is 200 kg, the range of the attack drone reaches 250 km (as a translator UAV - about 300 km). The Russian UAV can stay in flight for up to 24 hours, flying at a cruising speed of 120 km / h at an altitude of up to 7500 m.