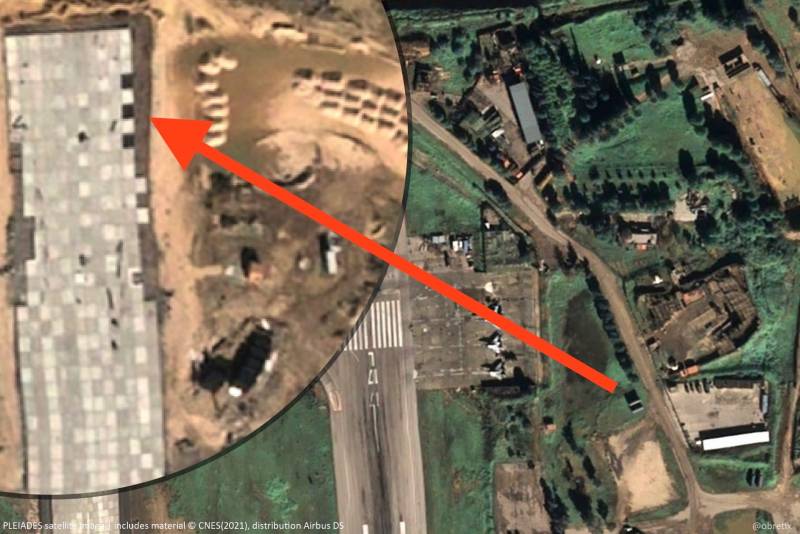 Satellite images posted on social media indicate that Russia continues to lengthen the runway at its Syrian airbase at Khmeimim. What is it for and what goals is Russia pursuing by increasing the length of the runway?
In 2017, after the encirclement of Deir es-Zor by militants, the Russian Aerospace Forces used long-range aircraft to deliver a massive strike on the enemy. Tu-22M3 bombers took part in the operation, however, for its successful implementation, Moscow needed jump airfields in Iran. Otherwise, the planes simply would not have had enough range, given that they were leaving Russia with a full combat load.
The increase in the length of the runway in Khmeimim is due to the need to use heavy bomber aircraft. The military confrontation in Syria is still far from over, and the Russian aerospace forces last week continued combat missions to the central regions of the SAR, intensively working on ISIS positions.
The brunt of the Russian attacks was borne by terrorist groups in the south of Raqqa, in the east of Hama, as well as in the northeastern regions of the province of Homs. According to Al-Masdar News, Russian military forces strike daily at jihadist bases in the SAR, thereby providing air support for the ground operations of the Syrian army.
According to a number of sources, Russia in Syria is preparing for a large-scale confrontation with Turkey. Russian military transport aircraft Il-76 with additional armored vehicles arrived to the north of the SAR in Kamyshly.