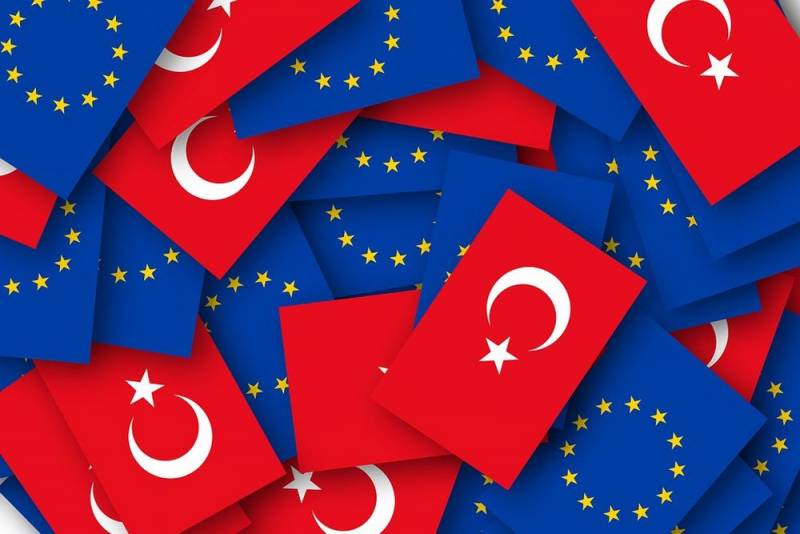 2020 turned out to be a turning point in relations between Turkey and the European Union. The accumulated problems destroyed trust between the parties. On January 23, 2021, in an interview with the Turkish edition of Ahval, said the former EU Ambassador (2006-2011) in Ankara, Marc Pierini, and now an expert at the Carnegie European Center.
Pierini noted that in recent years, the communication between the Turkish authorities and the Western countries has been not in the best way. The mutual understanding of partners was seriously violated, and its restoration is a long process and a "massive leap of faith" on the part of Europe is not expected.
In addition, the Turkish Court of Appeal overturned the acquittal against businessman Osman Kavala and other representatives of "civil society" in the "Gezi case" (in May 2013, protesters gathered in Taksim Square in the center of Istanbul, demanding an end for some time, unrest swept the entire metropolis, but already under the slogans of the resignation of the "authoritarian Islamist government"). In his words, investors from Europe, looking at Turkey, see a politicized judicial system.
He stressed that Turkey's application for EU membership has come to an end and now new "transitional relations" are beginning. The European Parliament and other structures of the European Union will never agree to rapprochement with Ankara if it does not change its attitude towards human rights and other foundations of a democratic community.
In addition, the diplomat drew attention to the fact that NATO is very concerned about Ankara's military-technical cooperation with Moscow. He recalled that Turkey abandoned "a certain defense architecture" in the Alliance and acquired the S-400 Triumph air defense system from Russia.
Pierini added that the Europeans did not like the repeated verbal attacks of Turkish President Recep Tayyip Erdogan against the French leader Emmanuel Macron. They just see that Europe and NATO are not central to
policy
Turkish leadership. But the elections scheduled for 2023 (Turkey's centenary) are a glimmer of hope.
The fate of the next elections, if any, is in the hands of the Turkish people. But the problem is that you have a completely autocratic system of government in Turkey.
- summed up Pierini.