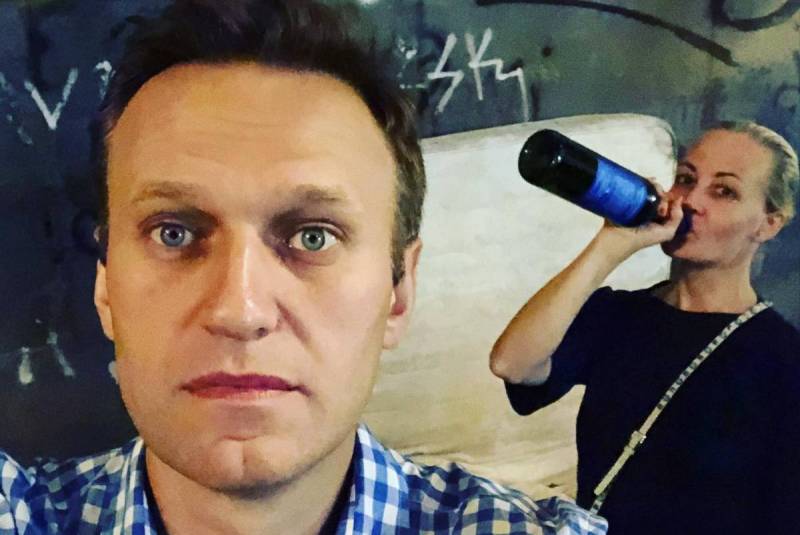 The popular Finnish newspaper Helsingin Sanomat posted on its pages material about the opposition protests that took place in Russia the day before.
Below are some Finnish comments and feedback on the article.
Now Russian prisons will start filling up quickly. This is the flip side of all this for Navalny's supporters. The same applies to himself, who is hidden for rebellion or incitement. It's good that his life is safer than that of others, because public attention is riveted on him.

- reflects rannat oireilee.
Perhaps now Navalny's supporters will have an opportunity to hone the opposition movement in the Belarusian style. At least they have an example of something that can shake Putin's power. I believe that the Russians have enough of all these attempts to restore the Soviet Union, and they intend to return to the present and future.

A certain konkariope reasoned.
The old truth is that Russia is never as strong as it seems, and never as weak as it looks. It's not yet a turning point, but it's still something. […] A country with a GDP equal to that of Italy and producing nothing but raw materials and third-rate weapons is trying to play the role of a superpower. If we add to this the fact that no one, not even their own billionaires, trusts the country's authorities and its justice system, it makes no sense to dream of investing in production or infrastructure.

- writes the user pikkupoika stadista.
Yes, Russia and Putin are now crumbling. This will lead to the disintegration of the state into many parts, and we will be able to use its natural resources. And yes, good
news
is that the construction of the gas pipeline to Germany is allowed to continue. It is possible that a third pipe will appear under the Baltic Sea
- predicts Punikin pojanpoika.
It's funny to read how dictators from different eras, despite all their titles, as a rule, demonstrated their power with these monstrously large buildings! The Navalny Foundation's film about Putin's shack is the latest example of this disease [...]

- Heinäpäänpoika writes.
I recommend everyone to learn more about
political
ideas of Navalny! For example, he is a supporter of Great Russia and considers Crimea to be a part of it. […] Of course, the "opposition" cannot be poisoned in any case; and let everyone be allowed to say what he wants. Unfortunately, Navalny's opposition is just rhetoric
- notes the user Culus.
Putin began to give up, and this cannot be won back. Besides, he is getting old. Also the question is, how well does he control the elites [...]

- recalled Samuel Mastikainen.