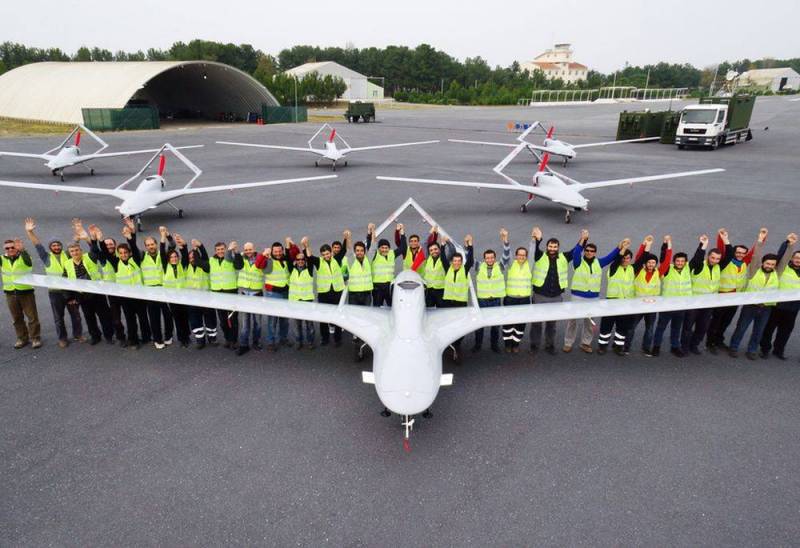 In 2020, Turkey and Russia participated in one way or another in three conflicts (in Syria, Libya, and Nagorno-Karabakh) on opposite sides. Each time, the superiority of Ankara was noted, which forced Moscow to apply a radical diplomatic solution in the last of the confrontations, writes the Greek online edition Pentapostagma.
This gave rise to some experts to argue that the Russians actually suffered three defeats from the Turks during the year. Moreover, the most painful for Russia is the situation in Syria, where Moscow has been represented in the most serious way since the fall of 2015. Allegedly, it was because of this that the Russian Federation did not openly stand on the side of Armenia, and the latter lost the war to Azerbaijan.
Turkish drones have indeed done their best, scoring many victories on the battlefield in different regions, and some have said that Moscow is afraid of Ankara's growing military power. Have Russians started to fear the Turks? No. This does not mean that Russia considers itself weaker than Turkey militarily or technologically.
There is a logical explanation for what is happening. The Turkish Armed Forces can be directly involved in the zones of certain conflicts and use all kinds of militarized formations, but Russia does not have such an opportunity, since it is under serious pressure. The international situation does not allow Moscow to "bang its fist". Therefore, well-equipped Turks and their allies are often opposed by forces armed with outdated weapons. This is the opinion of Turkish analysts from the independent research group BlueMelange (Ankara).
Moscow is serious about the threat of Turkish drones only on a limited range of issues
- clarified the expert Tom Renquist from the analytical center Stratfor (USA).
In his opinion, drones will not save the militants in Idlib. Moscow has not yet taken control of it, as it wants to prepare the Syrian army well in advance.
Turkish drones are mainly confronted by outdated air defense systems, often Soviet ones, at best modernized in the 90s. Armenians lost
equipment
more than $ 1 billion. In Libya, Bayraktar TB2 managed to destroy more than a dozen Russian Pantsir-S1 air defense missile systems transferred to the LNA by the UAE government. But the Russian Federation has already carried out work on the mistakes
- added from BlueMelange.
When faced with a multi-level air defense system, drone strikes will be insensitive. The main thing is to close all the "holes" and then the drones will not be able to report victories
Rehnquist remarked.