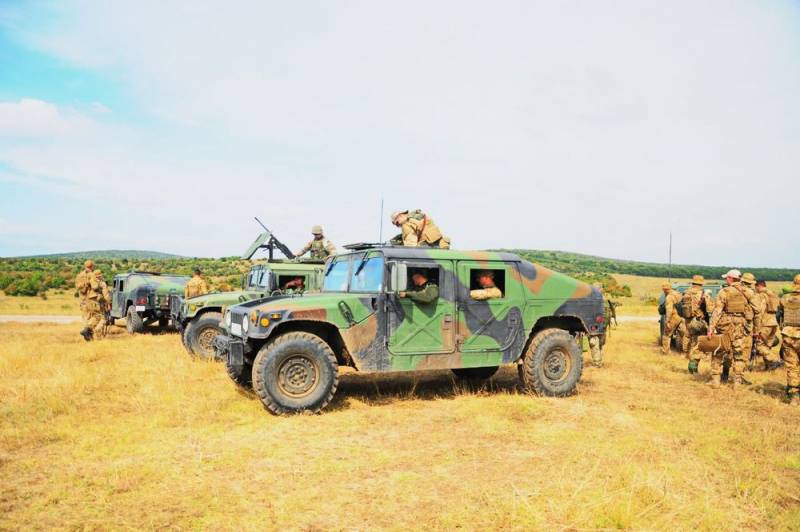 After the inauguration of the new US President Joe Biden in Washington, Ukrainian grant-eaters Taras Chmut and Oleksandr Argat decided to find out "how the allies helped Ukraine to fight" and how the Ukrainian military feel about the weapons supplied by the Americans.
During the transfer, it turned out that 50% of the highly mobile multipurpose American army off-road vehicles HMMWV (Humvee "Humvee", the factory and export verbal name of the machine - HUMMER "Hummer") are currently inoperative.
The Hummer is a great car. The 36th Marine Brigade in the summer of 2015 received several dozen vehicles, about 30 or 40. They were operated in the air assault battalion. The car proved to be super positive. But the question immediately arose with repair, spare parts, tools, rubber and personnel training
- said 29-year-old military expert Chmut.
He explained that the Americans have a transmission
equipment
always accompanied by a package of services. For example, handing over used Hummers free of charge, as part of the assistance package to Kiev, they offered their service, repair, technical support and personnel training. And American services are notoriously expensive.
For some reason, we, unfortunately, always try to follow the cheapest and simplest path. We ourselves will figure it out, we ourselves will somehow repair and do it. This led to the fact that in the 36th brigade, more than half of the Hummers were laid up. With the help of volunteers and drivers, they somehow assemble one from two or three that works. They brought spare parts from the USA and did something by the "scientific poke" method
- Chmut specified.
He added that things are no better with American Raven drones. These drones fall directly on the "occupied" territory of Donbass.
Raven are good drones for their niche and missions. They are new, they were produced specifically for Ukraine in the 2003-2005 version. The Americans gave them so that we could master and further build up this story.
- Chmut explained.
The expert explained that some of the Ukrainian military who went to study in the United States later quit. Some of those who studied did not receive drones, but received those who did not study in the United States.
It's just that Viktor Muzhenko, Commander-in-Chief of the Armed Forces of Ukraine, painted it that way. As a result, those who have the certificates did not receive the UAV. And those who studied in Ukraine in Zhitomir received it. I remember there were guys from some brigades who did not receive training, but received
He remarked.
Cars don't drive, drones fall
- summed up Chmut, who is sure that the leadership of the Armed Forces of Ukraine is to blame for everything.