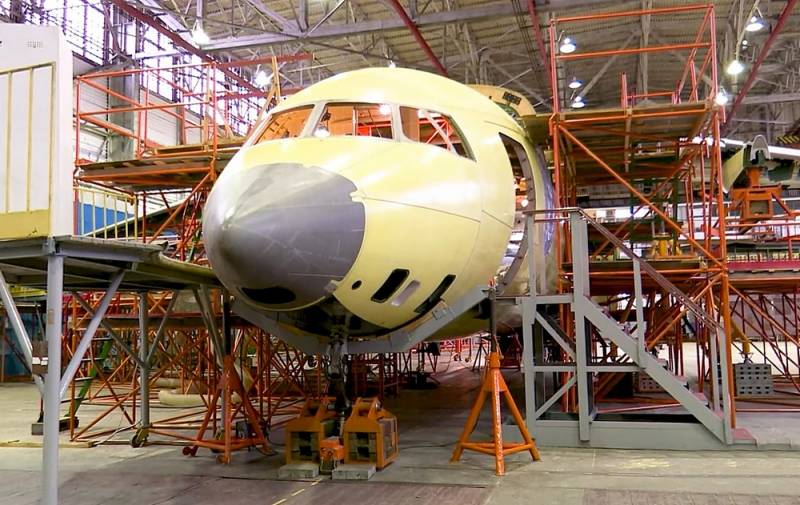 SE "Antonov" (part of the SC "Ukroboronprom") signed a contract with US Cargo Systems from the United States to carry out development work on the topic: "Development of technical requirements for the system of loading, unloading and airborne cargo airborne An-178-100R" , the Ukrainian portal Defense Express notes.
It should be noted that US Cargo Systems has been developing and manufacturing various systems for military aircraft and helicopters for 40 years. This American company has created solutions for the transport companies Airbus A400M Atlas, Kawasaki C-2, Alenia C-27J Spartan and Lockheed C-130 Hercules.
The contract between the Ukrainian aircraft manufacturer and US Cargo Systems was signed on December 24, 2020. However, the information became available to the public only on January 19, 2021, when it was published on the ProZorro public procurement site.
According to the document, the cost of the work is $ 350 thousand, the term for the development work is 150 calendar days.
At the same time, on December 22, Antonov State Enterprise signed a contract with the American company Breeze-Eastern LLC for the supply of two HS-5100 winch systems for a total of $ 455 thousand.
At present, the Ukrainian enterprise is completing the construction of the first An-178-100R under a contract with the Peruvian police. In addition, on December 29, the Antonov State Enterprise and the Ukrainian Ministry of Defense signed a four-year contract for the construction of three An-178-100Rs for the Armed Forces of Ukraine, the publication from Ukraine summed up.
Note that in the opinion of Ukrainian commentators, the Antonov State Enterprise signed a complete inability to create the above aircraft without cooperation with other countries. Publicized
"Import substitution"
it turned out to be only a replacement of Russian developments with American ones, and there were no new Ukrainian ones.