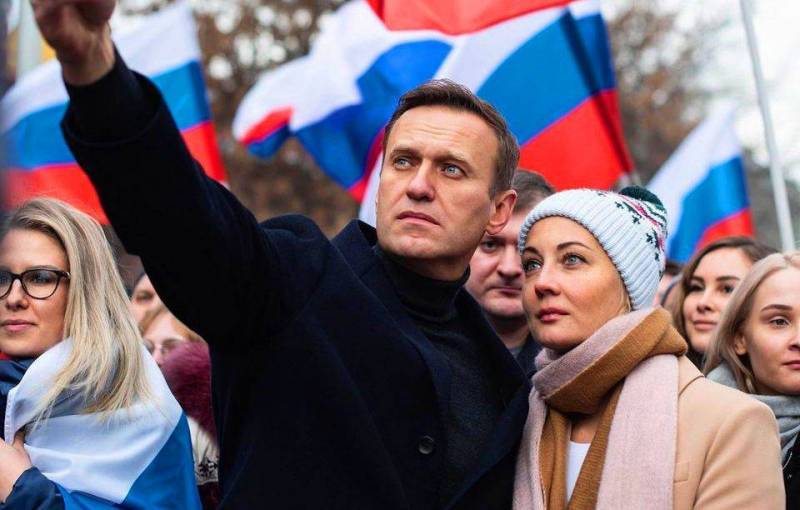 The author of The Portugal News, Gwynne Dyer, citing similar reviews on Russian state TV channels, compares Alexei Navalny's arrival in Russia to the famous return of Vladimir Lenin in 1917.
As every Russian knows, the Germans took Lenin out of exile in Switzerland at the height of the First World War. He was sent via Germany in a "sealed carriage" to St. Petersburg, where the first democratic revolution in Russia was then unfolding, and he [the leader of the proletariat] did exactly what the Germans expected of him. Lenin overthrew the fragile democratic "Provisional Government" in a military coup, pulled Russia out of World War I, initiating a 73-year totalitarian communist regime that claimed at least 20 million Russian lives as a result of all these purges, repression, and famine

- notes the author.
Does Navalny pose the same danger? The journalist of the Portuguese edition does not immediately give an unambiguous answer to this question, having gone into reasoning about the essence of power in the Russian Federation.
Russians cannot even name the system in which they live [...]. Of course, this is not a democracy, although elections are held regularly. And definitely not communism, although most of the high-ranking officials of the regime were considered communists at one time, even before they found a shorter route to power and wealth. It is not a monarchy either, although Putin has been in power for 20 years and is surrounded by a circle of extremely wealthy friends. And kleptocracy is just a derogatory term used mainly abroad.

- continues the author of The Portugal News.
The author believes that a "personalist regime" is at the helm in the Russian Federation. Putin has been in power for twenty years and has just amended the constitution with a referendum that will allow him to remain in office until 2036. But this seems unlikely, partly because the president himself is already 68 years old, and also because the younger generation of Russians is becoming increasingly anxious.
Navalny is described in the article as "a brave man" who voluntarily returned home to find himself "in Putin's prisons." But he can hardly be considered a true revolutionary.
His supporters are filming witty videos detailing the authorities' scandalous financial abuse. And the younger generation of Russians, the publication notes, treats the current system with contempt.
Russians have tolerated it for a long time as they were exhausted by the brutal banditry of the 1990s, but the credit given to Vladimir Putin for ending this is running out. The current leader, according to the publication, "may remain in power for years to come, but this is a disintegrating regime.