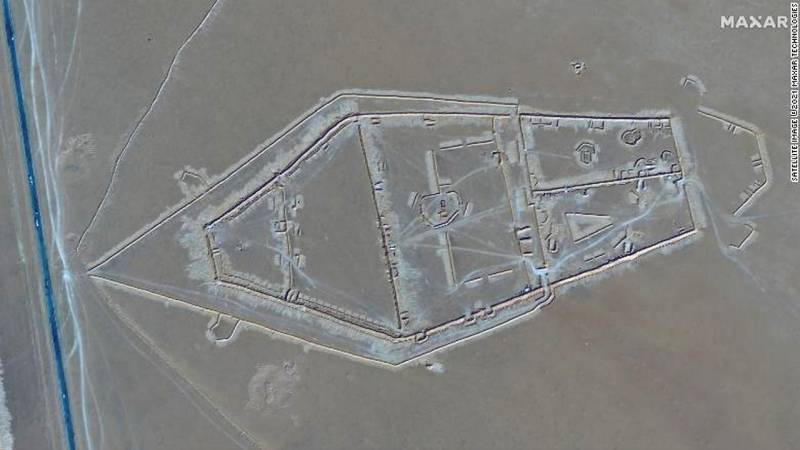 The footage of the construction of military fortifications and trenches by "Russian mercenaries" in Libya near the Sirte-Al-Jufra highway, published by CNN, is being disseminated in social networks. The total length of the structures built by the Russians is about 70 km.
Apparently, according to CNN, "mercenaries from Russia" and their large-scale construction activities make a significant contribution to the military operations of the Libyan National Army and its leader, Khalifa Haftar.
At the end of December, the LNA were also reinforced by about a dozen Russian T-62 tanks, which arrived from neighboring Egypt. Grenade launchers were built into the front of the tanks for the implementation of smoke screens, and the T-62 communications were updated.
In October 2020, the EU imposed sanctions against PMC Wagner, as well as an entrepreneur from the Russian Federation, Yevgeny Prigozhin, who is directly related to the units of "Russian mercenaries" in Libya. In particular, Brussels accuses a private military company of violating the ban on the supply of arms to Libya, as well as supporting the LNA units fighting against the internationally recognized Government of National Accord. According to various estimates, from 800 to 1200 mercenary soldiers from Russia are fighting on the side of Haftar.
At the end of December 2020, during a briefing, the representative of the Russian Foreign Ministry, Maria Zakharova, stated that there were no Russian military personnel in Libya, and the activities of PMCs were not provided for by Russian laws.