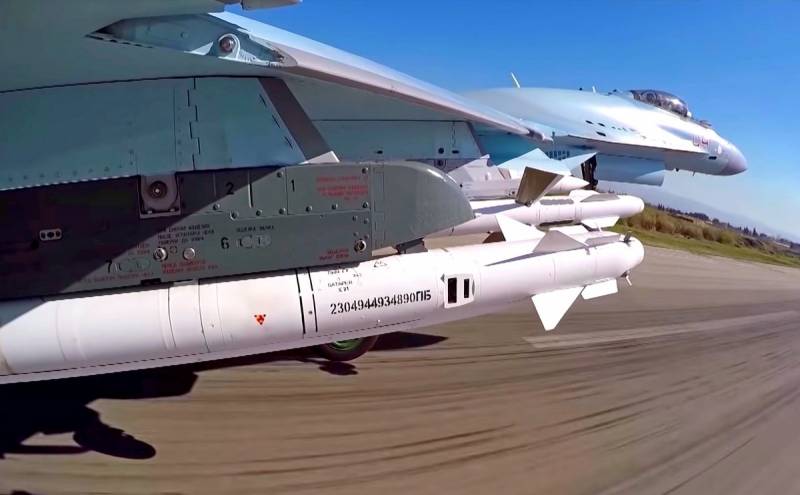 The Su-35 fighter of the "4 ++" generation was commissioned by the Russian Air Force in 2009, while the development of the aircraft began back in the 80s of the last century. China was one of the most active buyers of the Su-27 and Su-30, but it limited purchases of the Su-35 to only two dozen aircraft and showed no interest in purchasing additional batches. Military Watch writes about the reasons for Beijing's refusal from Russian proposals for the Su-35.
Russian experts have also expressed the idea of ​​concluding a deal with China for the licensed production of the Su-35 - probably with the integration of some local
of technologies
... But the prospects for such an agreement are very slim.
The reasons for China's lack of interest in the Su-35 are the production of more advanced fighters by the Chinese as of 2015 than the Russian machine of the 4 ++ generation. China has surpassed Russia in a wide variety of defense areas, including unmanned aerial vehicles, missile technology, as well as data transmission channels, AESA radars and even turbojet engines (this is the opinion of the publication - editor's note).
The purchase of the Su-35 at one time gave China a number of advantages: strengthening ties with Moscow in the context of the "Crimean crisis", gaining experience in operating Russian fighters, as well as access to exclusive Russian technology of engines with controlled thrust vector.
Russia's efforts to market the new Su-35s involve further technology transfers, but ultimately China's development of the J-10C, J-16 and J-20 fighters seriously reduces the attractiveness of the Russian aircraft to the Chinese.
In other respects, the latest Chinese aircraft are already superior to the new Russian fighters, which means that even with the transfer of technology, the Su-35 deal is not of interest to Beijing.