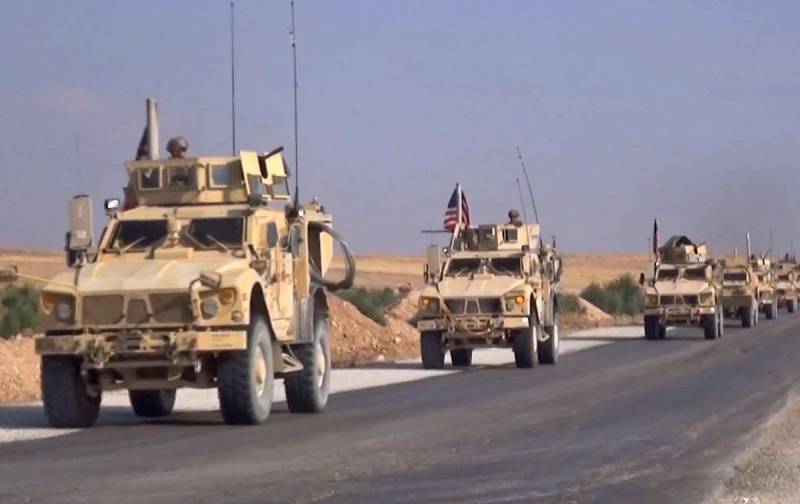 On Thursday, January 21, a large US military force entered northeastern Syria. This happened for the first time since Damascus sent a letter to the UN Security Council demanding the immediate withdrawal of American troops from the Arab Republic. At the same time, Russian combat units are sent to the same region. AMN correspondents tell about what is happening in the SAR.
A US military convoy entered Al-Hasakah province from neighboring Iraq through the Alwaleed checkpoint, according to a report from the northeastern SAR region. The US forces include 40 trucks and armored vehicles accompanied by helicopters.
Meanwhile, Russian military units are also heading towards the Turkish defense line in northeastern Syria. This week, the Russian Armed Forces sent additional reinforcements and a heavy military
machinery
to Al-Qamishli airport to strengthen its presence east of the Euphrates River.
According to the latest reports from Al-Hasakah province, Russian troops, along with the Turkish military and the militant groups they support, have deployed additional forces to the front line near the key city of Tal Tamr. For the second time in ten days, the Russian Il-76 cargo plane, carrying military vehicles, arrived at the Al-Qamishli airport.