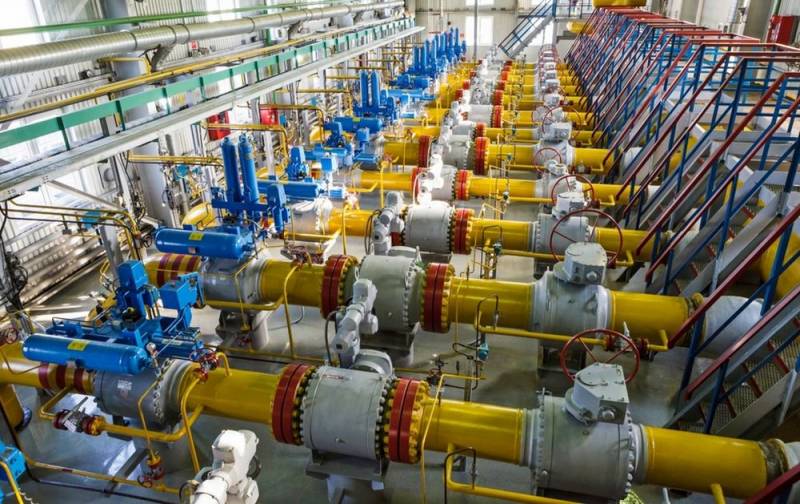 In January 2021, Gazprom, contrary to the usual logic, despite the seasonal rise in prices in the European Union, does not increase the physical volumes of gas supplied, but restrains them. The Russian gas giant, as it were, is "drying up" the European market, creating a shortage of raw materials, supplying it from underground storage facilities. In addition, he has stopped selling gas to Europe on his electronic trading floor, which keeps prices high in the spot market.
Kommersant
.
According to experts, in early spring of this year, gas demand in the Asian region will begin to decline sharply and significant volumes of LNG will be redirected to Europe. Now all the free LNG available on the planet is sent to Northeast Asia, since due to abnormal cold weather the price of "blue fuel" there has reached $ 1000 per 1 cubic meters. m. However, already in March the price of energy raw materials there will fall to $ 300 per 1 cubic meters. Therefore, the chosen strategy should help Gazprom avoid a sharp drop in prices on the European market during the specified period and maintain profits.
Currently, gas prices in Europe have reached a two-year maximum, but Gazprom not only does not increase supplies, having the appropriate opportunities, but even decreases them in the Ukrainian transit direction. This forces consumers to buy the necessary volumes of gas from the hubs, which drives up prices and encourages traders to empty the storage facilities.
For example, in the Austrian Baumgarten gas price has already exceeded $ 330 per 1 cubic meters. m. The total gas withdrawal from European UGS facilities is approaching a record level of 1 billion cubic meters. m. per day, and their fullness dropped to 59%. Moreover, spot raw materials from Gazprom, from its electronic trading platform, will not appear in Europe before the third quarter of this year.
Energy market analysts are confident that Europe's underground storage facilities will have enough gas for another 70 days. The situation in 2018 will be repeated, when the Europeans met the end of the heating season with practically empty UGS facilities. In the summer, the UGS facilities will be filled with Russian gas again. This approach allows Gazprom to more efficiently use the available capacity without losing revenue, and encourages the Europeans to put Nord Stream 2 into operation as soon as possible. It is after this that the interests of the Russian producer and consumers of raw materials in Europe will be balanced.