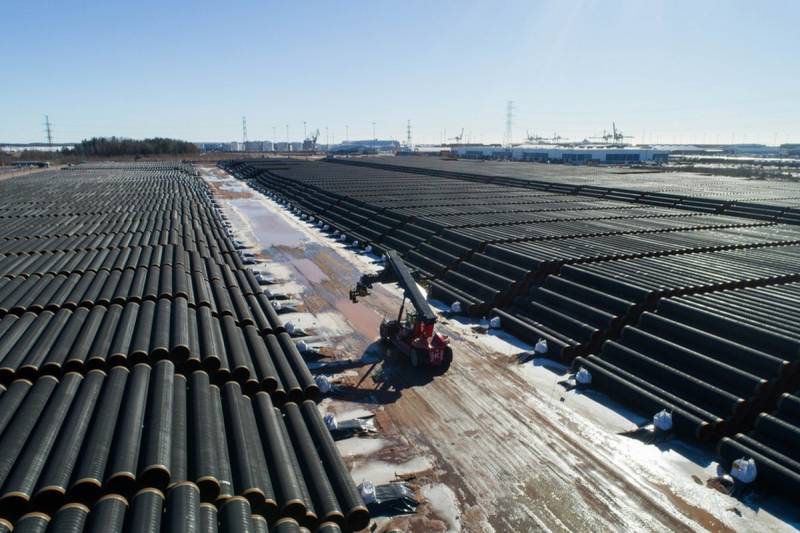 The official representative of the German government, Martina Fitz, announced that the position of the Cabinet of Ministers of Germany did not change after the Americans introduced new sanctions restrictions on the construction of the Nord Stream-2 gas pipeline.
We took note of the latest events, our principled position on extraterritorial sanctions has not changed ... This is a commercial project
- said Martina Fitz, stressing that Berlin's position on the construction of Nord Stream 2 remains the same, and Germany will not stop completing the 94 percent finished pipeline.
Washington on Tuesday January 19 imposed new sanctions against the pipe-laying barge Fortuna, which is currently in the port of the German city of Rostock. The sanctions also affect the owner of Fortuna - the company KBT-Rus. The United States is imposing these restrictions as part of the CAATSA Act passed by Congress to counter the adversaries of the United States by imposing sanctions.
The representative of the German Foreign Ministry, Andrea Sasse, at the department's briefing, noted that the American side had informed the German Foreign Ministry about the inclusion in the sanctions list of German firms and ships participating in the SP-2.