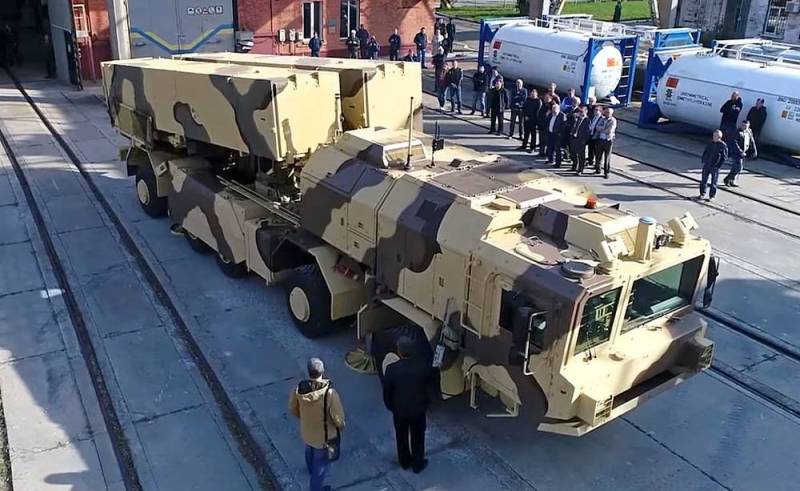 The state budget of Ukraine should spend about 3-4 billion dollars every year on rearmament of the army in order to be able to "show Russia's teeth." Ukrainian military analyst Valentin Badrak stated this in an interview with the Apostrof TV channel.
We need at least 3-4 billion dollars for rearmament annually, then in five years we will be able to demonstrate our teeth, so to speak, to the Kremlin, and in fact have missiles
- says Badrak.
At the same time, the expert believes that we should talk about a range of 500 or even 1500 km. Such missile armament is quite possible to provide if appropriate decisions of the political leadership in Kiev are taken. So, according to Badrak, says the head of the National Security and Defense Council of Ukraine Volodymyr Gorbulin.
I would like to see
политическая
will, and so that there is one and a half thousand kilometers, and you can reach the Kremlin with a rocket
- emphasizes the military analyst, speaking of the importance of implementing these plans for changing the rhetoric of negotiations with Russia.
Meanwhile, at the end of December, the Ukrainian defense department signed a contract for the supply of Neptune coastal missile systems to the troops. The range of such a cruise missile is about 300 km, the flight speed at an ultra-low altitude is 900 km / h. "Neptune" is capable of attacking ships with a displacement of up to 5 thousand tons. According to representatives of the Ukrainian General Staff, the main goal of the missile systems is to counter Russia's aggression in the waters of the Black and Azov Seas.