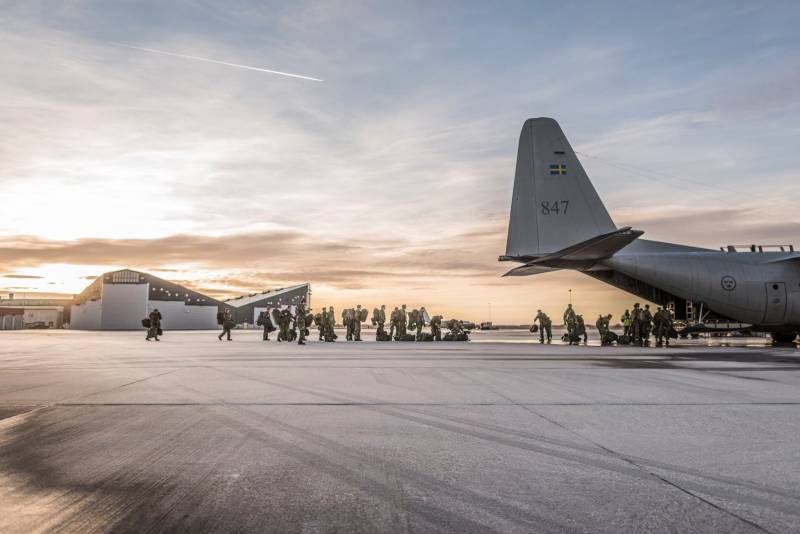 Sweden should not aspire to NATO at a time when the world is uncertain, says former Defense Minister of this country and Speaker of Parliament Thage G Peterson, whose opinion is published by Sydöstran newspaper.
Main line of defense
policy
Sweden is obliged to speak the same language in the same tone both with the USA and with Russia. If we don't, we will not be militarily neutral and non-aligned.
- the expert notes.
The Swedish leadership must be equally consistent both in relation to the East and against the West. Ancient fears of a Russian invasion or an exaggerated belief in the democratic stability of the United States should not blind the Scandinavian country, or push it "to adventure," the ex-minister said.
The rapprochement with the US-led military alliance in recent years has occurred at a breakneck pace and without an explanation of the reasons why Russia could attack Sweden.
Our country, in my opinion, is not a strategically important target for Russia. A separate Russian war against Sweden is unlikely. And the rearmament of the Russian Federation itself is not a cause for concern. The EU wants to have its own army and increasingly speaks only of military solutions against Russia. Sweden must take a different path. By the way of the world. To influence the EU to open the door for Russia to this community. The Swedish Defense Minister should come up with an initiative to exchange visits between Sweden and Russia. Of course, we must strive for good relations with the United States. But this should not prevent us from having good relations with Russia.

- continues Tage Peterson.
Yes, Sweden thinks of itself in the West. But, as the analysis notes, "even if our heart is in the west, the brain must be in the east." Sweden, as a neutral and non-aligned country, must also negotiate and maintain its dialogue with Russia. The absence of all of this is an extremely unreasonable policy. Isolating and freezing relationships is a dangerous path. Peaceful meetings and cooperation will create peace in the long term.
To give strength to its neutrality and freedom from alliance, Sweden must have a strong and modern army that must "protect our country and people." Therefore, more military spending is needed.
I am against the demilitarization of Gotland. First I would like to see democratization in Russia

- the politician notes.
Joining NATO, however, will not bring security benefits to Sweden. Not now, not in the future. On the contrary, it is Stockholm that will be drawn into NATO adventures around the world.