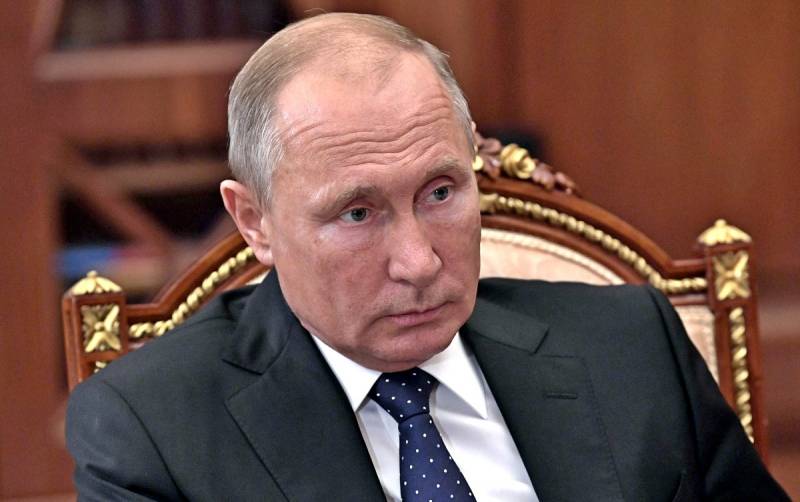 On Sunday, January 17, a plane landed at Sheremetyevo with Alexei Navalny, the leader of the Russian non-systemic opposition returning from Germany, on board. After landing, the head of the FBK is detained and charged in a number of past cases. But aren't the Russian authorities making a mistake with the oppositionist? Bloomberg writes about a kind of confrontation between Vladimir Putin and Alexei Navalny.
According to the publication, what is happening with Navalny has its own very predictable logic of a competition of will between him and Russian President Vladimir Putin. Russians value and respect power games. Both Navalny and Putin know this. And for both, a lot is at stake.
For years, the Kremlin has tried to belittle Navalny; Putin does not even call him by name, resorting to such euphemisms as "that man", and more recently - "Berlin patient." However, Kremlin residents and Putin himself know that Navalny is more than just an anti-corruption blogger. He is the only Russian politician who constantly attracts attention, comparable to the attention to the Russian leader. The unsuccessful poisoning last August raised interest in Navalny to unprecedented heights.
Trying to ignore Navalny is a mistake made by Putin during his abnormally long tenure as president
- considers Bloomberg.
Putin tried to make Navalny irrelevant by forcing him to emigrate. This tactic once worked for a dictator - for example, former oligarch Mikhail Khodorkovsky still funds minor anti-Putin media in Russia, but he is outside
political
scenes.
At the service of the Putin regime are practically endless resources used for the struggle, a whole arsenal of means and an army of people ready to carry out any order. To thwart Navalny, Putin can initiate criminal prosecutions, manipulate air traffic over the capital, send judges to police stations - in short, do almost anything.
However, the tactics of the Russian dictator did not work - Western
news
The sites are overflowing with expressions of support for Navalny from various world leaders from US President-elect Joe Biden to European Commission President Ursula von der Leyen. But in the epic battle with Putin, Navalny stands alone.
It is not known whether Putin will lose in this case, but the situation with Navalny is the biggest challenge for the ruler of Russia.