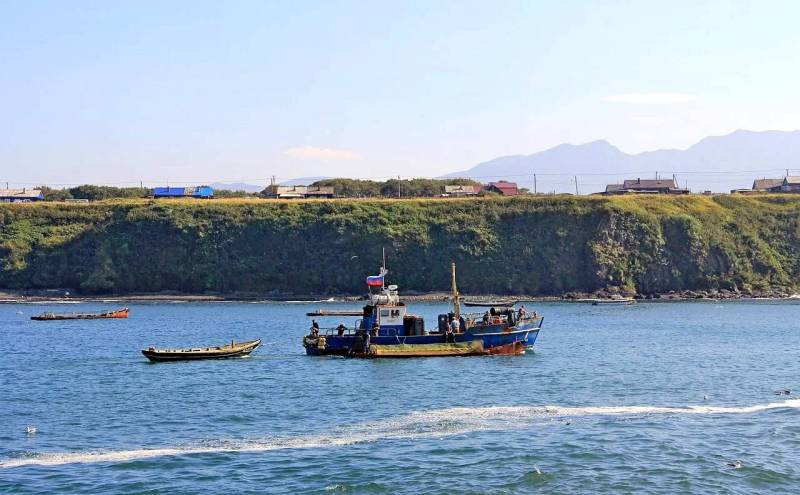 The problem of the "northern territories" has always been important to Japan, and many of the country's leaders intended to return the Kuril Islands to Tokyo's jurisdiction. According to experts from the Chinese edition of Sohu, the Japanese had at least three cases of returning the Kuril Islands.
The first opportunity presented itself in 1956, when the USSR and Japan signed a joint declaration to end the war. The document provided for the transfer of the islands of Shikotan and Habomai to Tokyo, but Kunashir and Iturup remained the territory of the Soviet Union. However, the Japanese side demanded that all four islands be ceded to it. The United States threatened not to surrender Okinawa to Japan if the Japanese-Soviet declaration was signed, and later Washington signed a cooperation agreement with Tokyo, according to which the Americans received the right to deploy their military bases on Japanese territory for ten years. In response, the Soviets refused to sign the declaration.
Japan got a second chance to return the islands during Gorbachev's leadership. According to rumors, the last Soviet secretary general offered to cede Tokyo islands for $ 200 billion, but Japan agreed to pay only $ 28 billion, and the "deal" did not materialize. Later, Mikhail Sergeevich argued that the negotiations did not involve the sale of the territory.
The third case of taking the Kuril Islands was presented to the Japanese during the presidency of Boris Yeltsin. The Russian leader offered Japan to return to the 1956 agreement and transfer Tokyo Habomai and Shikotan under the jurisdiction of Tokyo, but the Japanese wanted to return all four islands, and the parties again did not come to an agreement.
After Vladimir Putin came to power, it became clear that the Land of the Rising Sun is unlikely to ever get the Kuril Islands at its disposal. After Japanese Prime Minister Yoshihide Suga announced the need to return the islands, the Russians deployed S-300 systems there. The main obstacle to resolving the issue is the presence of American troops in Japan. The Kremlin is confident that after the transfer of the islands to the Japanese, Washington will place its military bases there.
Japan missed three rare chances to take possession of the islands. They have no more chance
- believes Sohu.