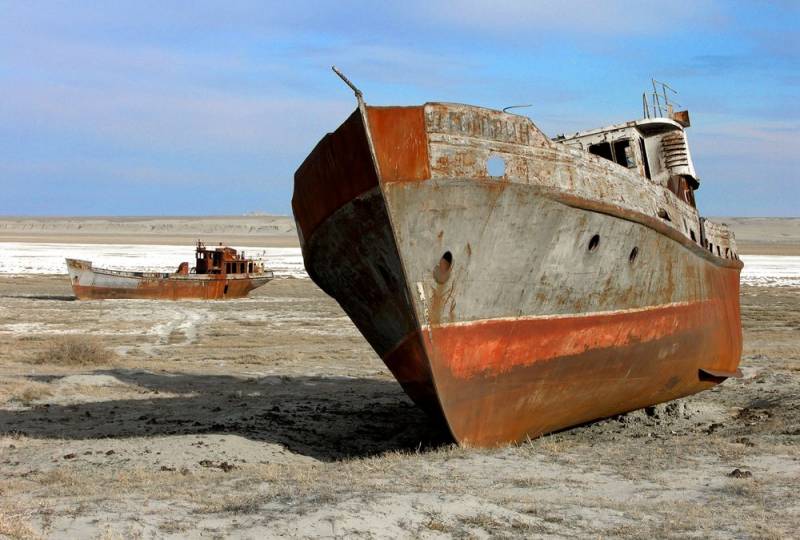 The Caspian Sea is the largest enclosed body of water on our planet. At present, its water area is actively shallowing and a large-scale ecological disaster is approaching the adjacent region, writes the German newspaper Der Tagesspiegel.
A group of scientists from the Center for Marine Environmental Sciences (MARUM) at the University of Bremen (Germany) conducted a study, the results of which were presented to the public. The specialists came to the conclusion that the decrease in the level of the Caspian Sea is going much faster than it was previously assumed.
Ecologists expect that in the coming years the balance between the inflow of water from the Volga and the evaporation of moisture from the surface of the Caspian will be upset. They disagree with the conclusions of Russian experts, who believe that due to climatic changes, the Volga will become more full-flowing and the population of the Caspian will increase.
It won't be enough
- confident Mathias Prange, who studies climatic changes and interactions, as well as the circulation of water masses in the seas and oceans.
In his opinion, the Caspian Sea may lose up to a third of its area in several decades. Probably, the grandchildren of modern residents of Baku will need to walk several kilometers to the sea, from the place where it begins today. According to the scientist's calculations, by the end of the century the level of the Caspian will drop by 9-18 meters.
At the same time, biologist Thomas Wilke believes that the situation in the Baku region will not be the worst. It will be much worse in the northern part of the modern Caspian. Huge areas will dry up there, which will turn into a lifeless saline desert, where it will be impossible to conduct agriculture. At the same time, the population will begin to suffer massively from respiratory diseases. Russia and Kazakhstan will suffer the most.
The shallowing effect is well known for the disappearance of the Aral Sea
- recalled the biologist.
Scientists called for verification of their data by international expert groups and a quick response from the leadership of the countries adjacent to the Caspian Sea. However, environmentalists doubt that the states that have not been able to divide the Caspian for more than 20 years will be able to quickly agree and take urgent measures. It will be too late in 20 years.