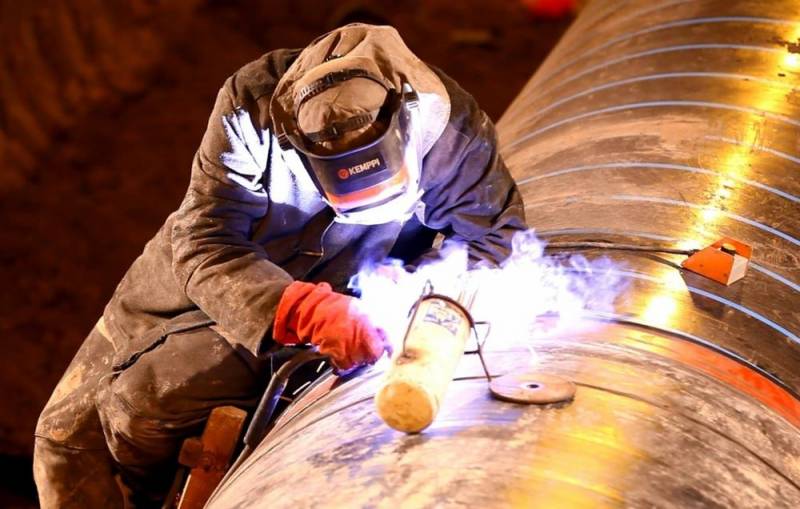 The implementation of the Nord Stream 2 gas transmission project has come under threat. Moreover, this time it was the Russian gas giant who announced that the completion of the gas pipeline could be canceled altogether or suspended indefinitely. This was reported by the British agency Reuters, referring to the data contained in the project for the placement of Eurobonds of PJSC Gazprom.
Throughout our major international projects, including the Nord Stream 2 gas pipeline, we have faced and may continue to face risks associated with a change
political
situations in different regions related to projects. In exceptional circumstances, such changes may lead to the suspension or termination of the project.
- says the document of the company.
The Russian expert community reacted to what was happening with publications on social networks and the media. According to some analysts, Russia is thus sending a certain signal to Europe.
So the Germans began to designate new frameworks of behavior ...
- noted Dmitry Evstafiev, candidate of political sciences, professor at the Higher School of Economics, political scientist-Americanist.
I thought that at first they would hang ribbons for the British, but apparently they decided that the Germans were wrong to interpret our politeness and gentleness as weakness and readiness to agree to any of their conditions.
- added Evstafiev.
This is a clear signal that the bridges have been burned
- Sure political scientist Alexei Chesnakov, director of the Center for Current Politics.
At the same time, not all experts consider Gazprom's statement an ultimatum. On the contrary, they think that this is an invitation to a compromise solution to the issue.
As a result, American companies will enter SP-2, and everything will calm down
- thinks the political strategist Marat Bashirov, a member of the commissions of the Ministry of Energy, the RUIE and the FAS.
We remind you that in December 2019, the vessels of the Swiss company Allseas stopped laying pipes for Nord Stream 2. A year later, the Russian TUB "Fortuna" completed the construction of a 2,6 km long section of the highway in German waters in shallow waters.
On January 15, 2021, the German regulator issued a permit for the completion of two sections (16,5 km and 13,9 km) in the deep-water section of German waters. However, on January 18, environmentalists managed to suspend this document. This suggests that Russians have to regularly face opposition not only from Americans, but also from Europeans themselves.