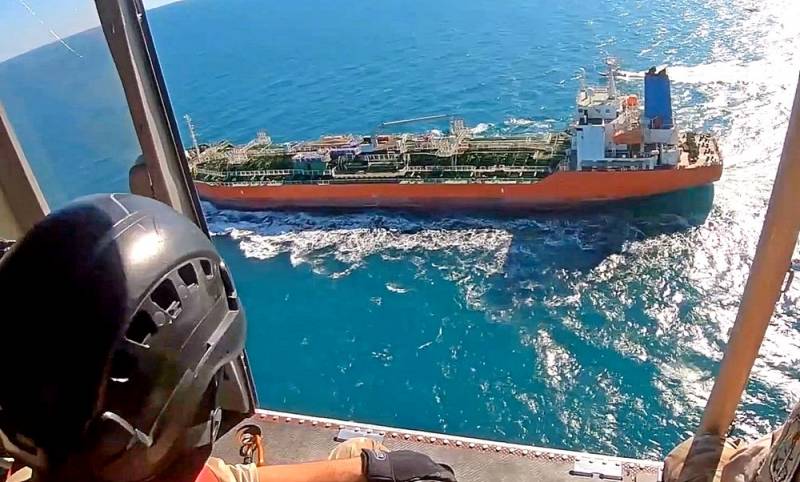 Syrian Prime Minister Hussein Arnus said that seven Iranian oil tankers were recently intercepted on their way to the SAR, the Lebanese edition of Al-Masdar News (AMN) writes.
The statement of the head of the Syrian government was made on January 17, 2021 in the country's parliament. He explained that recently two vessels with raw materials from Iran were stopped in the Red Sea. This resulted in them being delayed by more than a month. As a result, due to a shortage of oil, the Banias refinery stopped production and there was a shortage of oil products inside the country.
Arnus did not specify who was responsible for the "terrorist attacks" that delayed the arrival of the two tankers. He added that there have been five more similar cases in the past months. The prime minister stressed that Syria now has no choice but to import more crude oil to cover the fuel shortage.
We became dependent on imported oil and spent large amounts of foreign currency to pay
Arnus said.
He considers the United States and other Western countries to be guilty of this situation. First, they introduced energy sanctions against the SAR. Secondly, they contributed to the loss of control of Damascus over oil fields in the north-east of the country. It produced 400 thousand barrels. oil per day, but they are now controlled by the Arab-Kurdish alliance "Syrian Democratic Forces". Currently, the Syrian government has production of no more than 20 thousand barrels. oil per day.
In addition, Washington imposed restrictions on Iran and in every possible way hinders the supply of Iranian oil to any country. At the same time, Tehran has repeatedly accused the Americans of piracy and violation of freedom of navigation, the Middle Eastern media summed up.
Note that on January 13, the Chief of the General Staff of the Iranian Armed Forces, Major General Mohammad Hossein Bagheri
informed
that sent the country's navy ships on patrols in the Red Sea. This is directly related to the safety of the Iranian merchant fleet.