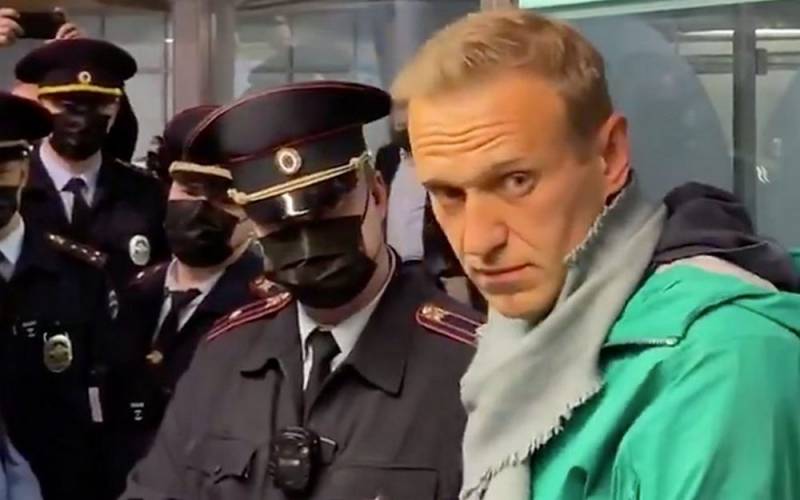 Readers of the Polish portal Kresy24.pl commented on the detention at the Moscow Sheremetyevo airport of Russian opposition leader Alexei Navalny, who returned to Russia the day before.
Currently under
news
more than seven hundred comments were left, some of which are presented below.
Why does he return to this village when it is known that they are going to take him to frosty Siberia !!! Did he move like a cuckoo ??

- jna is surprised.
At large, Navalny is worthless, for the imperialists he acquires value only in prison

- suggests Jk.
So far, the West needs Navalny. When he ceases to be useful, he will receive his from the Kremlin, like Boris Nemtsov ... Nobody will cry

- suggests the user BossBossów.
Returning to the Russian Federation, he knew exactly what awaited him, but he wanted to pass for a "martyr for democracy" so that the "free world" would hang dogs in his homeland, and yet this would not work against Russia.

- noted feldkurat.
Well, I'm surprised Mr. Navalny didn't foresee this. When he left for Berlin, he had a one-way ticket. Now the Russian authorities are considering the question of whether to feed the prisoner with polonium, send him to a colony and kill him already there, or break his character in prison and release after serving his full sentence. After his release, Navalny will be marginalized, and so his legend will dissipate

- believes rusław.
How can a citizen himself support the sanctions imposed on his country, already for such behavior he should be in prison

- the Was reader comments on the news.
The EU should send ... Walesa to negotiate the release of Navalny, for he knows how to deal with the communists

- commented konik polny.
There are several THOUSANDS of political prisoners in Turkey - teachers, journalists, etc. And no one here protects them. They have nothing to dream of lawyers, because lawyers will go to sit with them

- reminded Eda.
Why are the Polish media so interested in Russian criminals ??? It's not some Polish celebrity, is it ??? There are thousands of such in the world, and they are not even mentioned. He [Navalny] is guilty, and to whom in Poland is it not clear?

- thinks adaam.
Bravo Russia. It is necessary to show that Russian law operates here, and not the will of the West, including a certain Pompeo, Trump's henchman.

- admired the reader waz.
Putin is right to view the Western model of democracy as a dangerous relic. In general, Russia is calm. Not like in the USA. In Russia, neither gays nor feminists beat police officers. As, however, in Poland

- ironically Zdrowyj.
People, and that everyone is running around with this Navalny? No more important topics? We will soon find out how many times a day he uses the toilet and what he does in it.

- małpa w czerw was indignant.