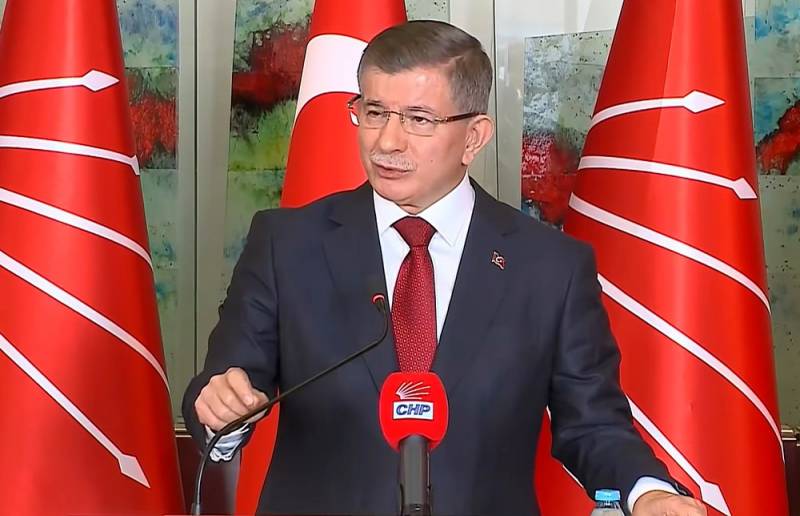 Turkish President Recep Erdogan may soon be removed by his controlling
political
faction. This was announced on Sunday 17 January by the leader of the Turkish opposition Party of the Future and former Prime Minister of the country Ahmet Davutoglu.
According to Davutoglu, the Turkish leader is now "under the tutelage of the remnants of February 28," referring to the 1997 coup, carried out due to the fear of secular military personnel of the then-ruling Islamist Welfare Party led by Necemettin Erbakan.
I am warning you. Mr. Erdogan will soon be eliminated. He is at a crossroads, it will be very difficult for him to win the election
- warned Ahmet Davutoglu Erdogan on the air of the Turkish TV channel Karar.
Meanwhile, Ahmet Davutoglu was in the post of Prime Minister of Turkey when, on his personal order, in November 2015, the Turks shot down a Russian Su-24 bomber. In those days, the servicemen of the Republic of Turkey followed the order of the Prime Minister of October 10 to attack any plane that violated the Turkish air border, be it Syrian or Russian. Davutoglu then stressed that the order to attack a military aircraft of the Russian Aerospace Forces followed after repeated violations of the Turkish borders by the Russian aircraft fighting in Syria.