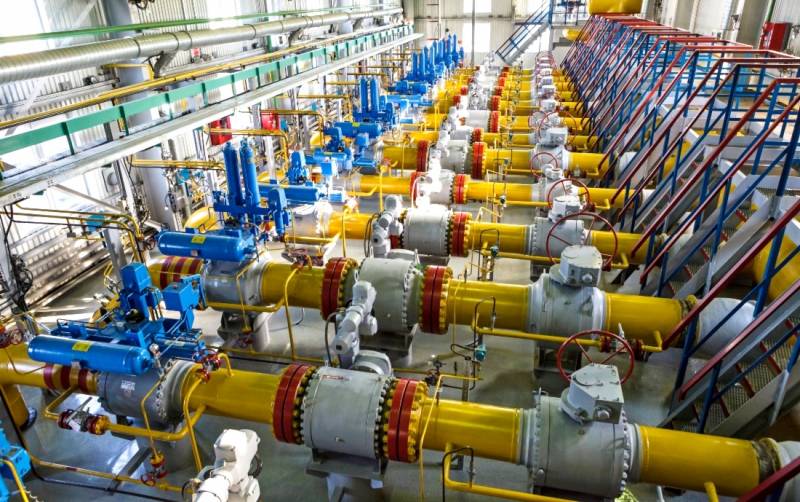 There are vast gas fields in Ukraine, and the authorities know this. Kiev seeks to turn Naftogaz into a monopoly on the energy market, while weakening competition and interest in its mining sector. Oil Price writes about whether Ukraine is going the way to become a gas power.
Although Ukraine officially stopped buying natural gas from Gazprom in December 2015, most of the gas it imports is of Russian origin, traditionally referred to as "reverse gas flows" from Poland, Slovakia and Hungary. Thus, the goal of importing as little gas as possible is also
political
signal - Kiev understands the reputational consequences of such gas purchases and still intends to stop them at some point.
It was assumed that the stage of licensing gas production in Ukraine in 2019 would be a breakthrough that would mark the beginning of offshore drilling, but nothing came of it. The combination of several factors - inappropriate haste with the organization, lingering concerns about Ukraine's political stability, fears of possible corruption during the licensing process itself - scared off major Western companies. The Dolphin field was transferred to a completely unknown company, Trident Acquisitions, which is possibly affiliated with Russia. Caught off guard by this turn of events, the Ukrainian government canceled the results of the licensing round 4 months after it closed.
Be that as it may, the cancellation of the offshore licensing round in 2019 revived hopes in Kiev that, perhaps, large Western companies might be interested in acquiring Dolphin.
Less than a year later, the government decided to change this issue, and in December 2020, an agreement was adopted to transfer Dolphin to the national oil and gas company Naftogaz. This was done without using open tenders, i.e. in stark contrast to the government's goal of making licensing as competitive as possible.
Naftogaz was also allowed to buy Nadra Yuzovskaya, a company that owns exploration rights for the country's largest shale gas field, Yuzovskaya. It is located along Ukraine's massive coal deposits in eastern Donetsk and Kharkiv, with some areas dangerously close to the self-proclaimed eastern people's republics.
The start of shale development was very promising when Shell signed a production sharing agreement in 2013. However, the happiness lasted only 2 years, since in 2015 Shell left the project, depriving it of the necessary expertise.
Thus, Naftogaz now operates two of the most promising gas production areas in Ukraine, but in both cases it will need assistance, preferably from a large Western company, which could facilitate the adoption of complex technological decisions. Ukraine failed to become a gas power.