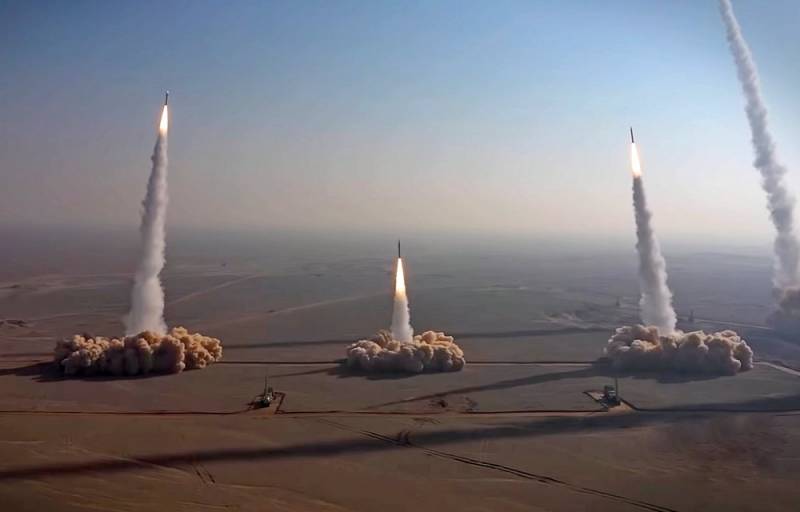 Iranian ballistic missiles launched during a naval exercise on January 16 exploded 100 miles from the US aircraft carrier Nimitz in the Indian Ocean. The Drive magazine reports on the US response to Iranian missile strikes.
According to American experts, such actions by Tehran are nothing more than a provocation. The launch, which was part of the "first phase" of the Great Prophet 15 exercise, did not come as a surprise - ballistic missiles flew over 1000 miles over the Indian Ocean during the claimed test. The missiles splashed down 100 miles from an aircraft carrier strike group operating in the region, and 20 miles from another unidentified ship.
Headlines and press reports were ominous, pointing to some threat to the American ships. But it seems that this test was another ploy of the IRGC, aimed at intimidating a potential adversary and propaganda for domestic and international consumption. The Iranian missile launch does not prove Tehran's ability to pose a threat to US forces.
Finding the exact coordinates of an American strike force for the Iranians is not difficult - satellites, open source software, and a variety of intelligence sources can be used for this. Things get much more difficult and deadly when the strike team is actively defending. Thus, a missile falling within 100 miles of the Nimitz does not mean that the Iranians have the ability to directly hit an aircraft carrier.
To do this with a high degree of probability, the missile must be able to receive additional information from reconnaissance systems. The missile should also actually be able to independently find and track a maneuvering target during the final phase of flight. This is not an easy task, given the speed of movement and the atmospheric effect on the maneuvering warhead itself.
However, it is only a matter of time before Tehran builds effective missiles to destroy targets such as the American carrier group, but this will not happen soon. In addition, the Nimitz aircraft carrier group equipped with the Aegis missile defense system has the ability to shoot down these and even more powerful ballistic missiles, although how reliable these systems are in reality is not yet known for sure.