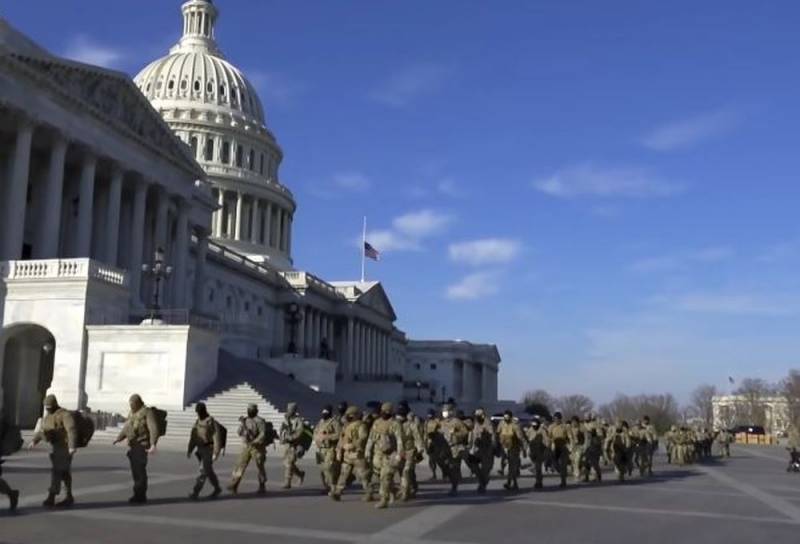 A few days before the inauguration of the 46th President-elect of the United States, Joe Biden, increased security measures were introduced in Washington. The center of the American capital is blocked and turned into a kind of a besieged fortress. The situation on the eve of the inauguration of the new head of state looks unpredictable.
The event should take place on January 20, 2021. The ceremony will be held on the steps of the US Congress building.
Capitol Hill, the surrounding neighborhoods, Central Boulevard and the White House, where Biden will live and work, are surrounded by numerous concrete barriers, metal fences with barbed wire, turnstiles and barriers. Closed 13 metro stations, stopped the movement of buses. All showcases on the ground floors of adjacent buildings are carefully covered with wooden panels. It just became impossible to get into the city center.
In addition, groups of National Guard servicemen are on duty at the crossroads (more than 10 thousand - 15 thousand are planned), several special checkpoints have been equipped for checking documents, reinforced patrols of police officers and special equipment are moving. Military trucks and Humvee SUVs with machine guns are everywhere. To better assess the scale of what is happening, it is necessary to clarify that there are only 5,5 thousand American troops in Afghanistan, and even less in Iraq - 3,5 thousand.
We know that this is very inconvenient for our residents and businesses. I want to thank you for your cooperation and understanding. Obviously we are in an unpredictable situation
Washington Mayor Muriel Bowser said recently.
At the same time, the US FBI launched an investigation into whether foreign governments, organizations or individuals provided financial support to those who carried out the storming of Capitol Hill on January 6.