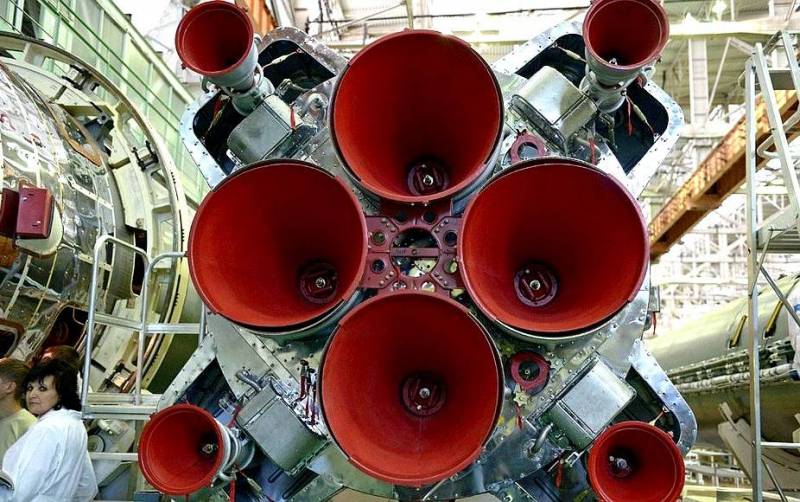 The promising Russian reusable two-stage medium-class carrier rocket Amur-LNG will be able to fly up to 50 times. An appropriate liquid-propellant rocket engine is already being developed for the returnable first stage of the said launch vehicle.
RIA News"
.
The materials say about the possibility of using liquid-propellant rocket engines at least 10 times and increasing this indicator to 50.
To consider measures to increase the possibility of using a serial LRE as part of the first stage of a launch vehicle up to 25-50 times
- specified in the terms of reference.
The launch vehicle will be capable of repeatedly launching 9,5 tons of payload into low-earth orbit, at least 12 tons with a single launch, and 2,5 tons into geo-transfer orbit using the Fregat upper stage and a reusable stage. Amur-LNG will use liquefied natural gas as a fuel, and liquid oxygen will act as an oxidizer. The price of one launch will be $ 22-35 million, depending on the launch vehicle configuration.
The Vostochny cosmodrome is expected to carry out up to 15 launches of Amur-LNG per year (taking into account the service time). At the same time, the launch pad for the launch vehicle at the indicated cosmodrome will be built within the third stage.
CENCs have been tasked to develop an extremely simple and cheap-to-operate start for the Amur
- explained the head of Roscosmos Dmitry Rogozin on his Facebook on January 9, 2021.
Rogozin explained that Amur-LNG, the first launch of which is scheduled for 2026, is to replace the Soyuz-2 rocket family. In his words, the capabilities of the Amur-LNG first stage can eventually increase to 100 launches.