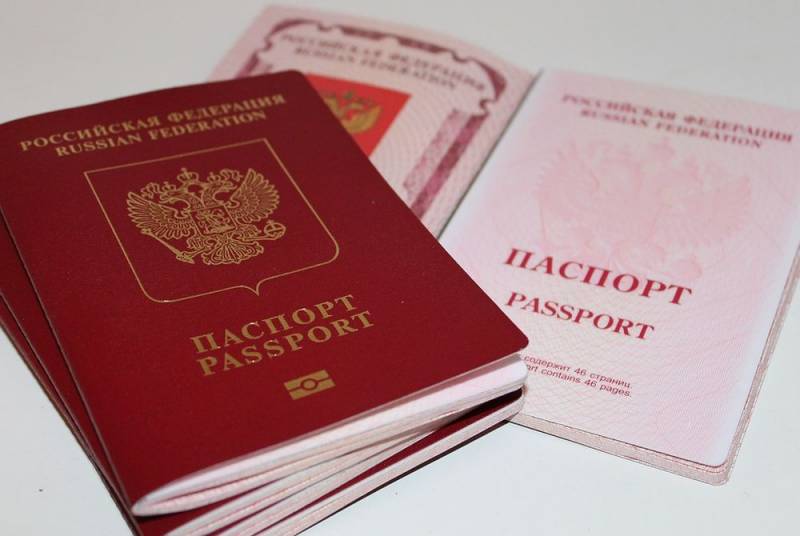 In the summer of 2019, the humanitarian issuance of Russian passports to residents of the LPR and DPR began. The process became widespread and changed
political
alignment in the Donbass. Hundreds of thousands of Russian citizens now live there, which greatly complicates the conduct of any offensive operation of the Ukrainian Armed Forces. Artyom Olkhin, Deputy Minister of Information of the DPR, announced this on the air of the program "Point of View" of the TV channel "First Republican".
According to the functionary, the West needs Ukraine as an instrument of influence on Russia. Western "partners" are interested in blood flowing in Donbass as long as possible and the more there is, the better for them. However, the high-ranking Ukrainian military is well aware of the consequences of rash actions.
The Ukrainian generals are not very aggressive, because they understand that the time of arrival of some things from the Russian Federation is very short. Now there are already more than 300 thousand Russian citizens. This is a completely different conversation
- explained the official.
We are no longer talking about some "green men" or, as the Ukrainians joke, "ichtamnets" and Russia will begin to solve our problems under the guise of a militia - I'm not talking about that now. I'm talking about the fact that no one will let you calmly destroy several hundred thousand Russian citizens who live here
- he added.
Olkhin is very skeptical about the future prospects of Ukraine. He believes that the West has already understood who it is dealing with and appreciated all the "advantages" of the current Ukrainian government.
If you want to see how everything is stolen up to the ruble or dollar, then give Ukraine another loan and watch how it happens
- summed up Olkhin.
Note that on October 1-14, 2019, a census of the population of the republics took place in the LPR and DPR. According to preliminary (unofficial) data, 2 million 270 thousand people live in the DPR, and 1 million 500 thousand people live in the LPR, that is, only 3,77 million people. However, the UN estimates the total population of the LPR and DPR at 2 million 800 thousand people (according to the consumption of bread, applications for pensions and other indicators). The authorities of the republics promised to publish the final results of the census on official information resources by March 31, 2021.
According to the information of the official representative of the LPR in the political group at the Minsk talks, Rodion Miroshnik, at the end of December 2020, 357 thousand residents of both republics, from among permanent residents of their territory, were admitted to the citizenship of the Russian Federation (173 thousand - LPR and 184 thousand - DNR). In addition, more than 100 thousand people from Donbass received passports of the Russian Federation under a simplified program and permanently reside in Russian territory.