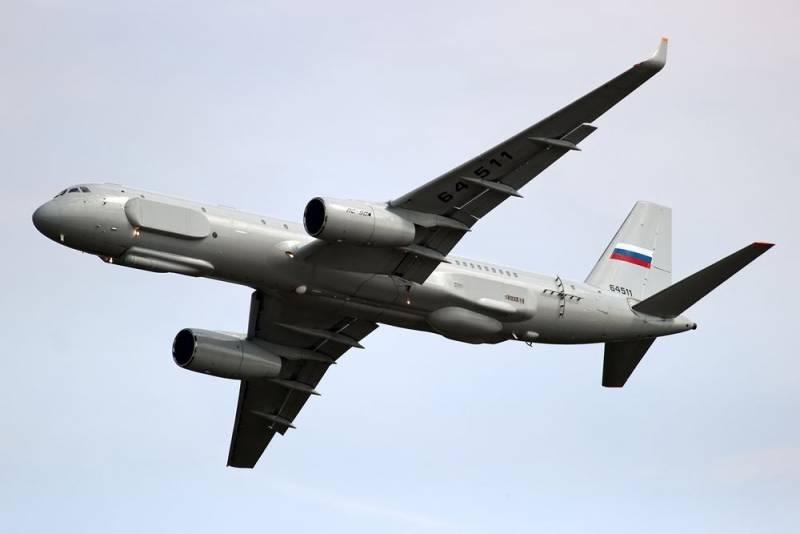 On January 15, 2021, Moscow announced Russia's withdrawal from the multilateral Open Skies Treaty and the start of the corresponding procedure. Immediately after that, questions arose about the further fate of the two Tu-214ON aerial observation aircraft (built in 2011 and 2013).
Until the end of the exit procedure, the indicated Open Skies aircraft will be in reserve. After the final withdrawal of the Russian Federation from DON, they plan to use them to solve other problems. For this, the planes will be equipped with the necessary equipment, they said.
RIA News"
two knowledgeable sources.
This is primarily about intelligence functions and control of the security of their own military facilities.
- noted the first source.
He specified that they can be used to objectively monitor the results of tests of various weapons systems and assess the effectiveness of maneuvers.
To use them as reconnaissance aircraft will require the installation of the most modern electronic and radio-technical equipment. Preliminary decision made
- clarified the second source.
He explained that even during the design, the possibility of their further improvement was laid. In addition, no one is going to scatter such planes.
Note that since we are talking about the transformation of the aforementioned aircraft into full-fledged reconnaissance aircraft, then most likely the version of the Tu-214R ("product 411") is meant. This is an AWACS aircraft designed for radio-technical and optical-electronic reconnaissance. It was specially developed on the basis of the Tu-204/214 family of passenger aircraft to replace the outdated Il-20, which have been in service for over 40 years.
We remind you that on November 22, 2020, the United States completed the procedure for withdrawing from the DON, thereby upsetting the balance of interests of the participating countries. Thus, it makes no sense for Russia to continue to remain in the Don.