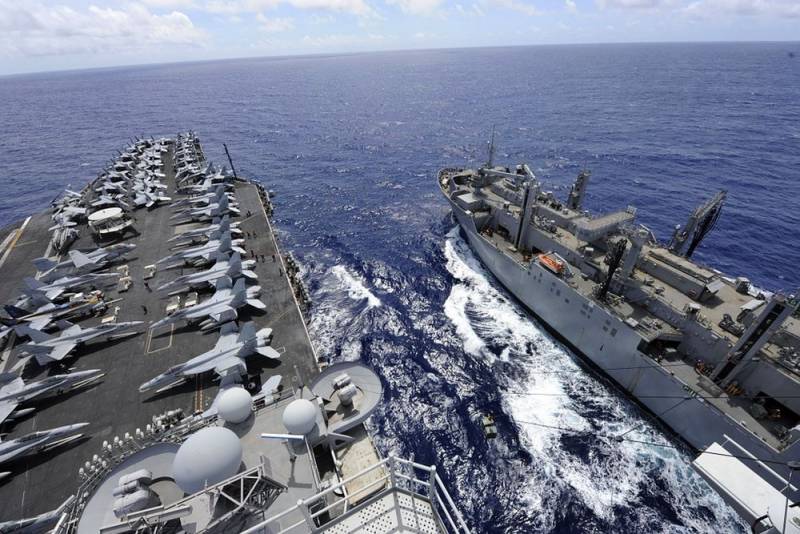 During the
recent
Iran's military exercises part of the long-range missiles splashed down 100 miles from an aircraft carrier strike group, which is led by the USS Nimitz (CVN-68) aircraft carrier, the US Navy, Fox News reported, citing its sources among officials.
Sources clarified that at least one Iranian missile was 22 miles from a merchant vessel underway. At the same time, the missiles were not visible from the aircraft carrier ("Nimitz" in service since 1975) and the escort ships, since they were far beyond the horizon.
It should be noted that during the exercises "Great Prophet-15" of the AS IRGC and "Ektedar-99" the Iranian Navy carried out massive launches of various missiles in service with Tehran, including anti-ship and ballistic missiles with a range of up to 1800 km. The Iranians fired at conventional targets in the Arabian Sea. The maneuvers took place against the backdrop of ongoing threats from the United States and Israel against Iran.
Note that on November 27, 2020
"Unknown terrorists"
killed the famous Iranian nuclear physicist Mohsen Fahridzadeh. Immediately after that, on November 30, the AUG, led by USS Nimitz, appeared in the waters of the Strait of Hormuz, and the US Air Force B-52 strategic bombers began flying over the Persian Gulf.