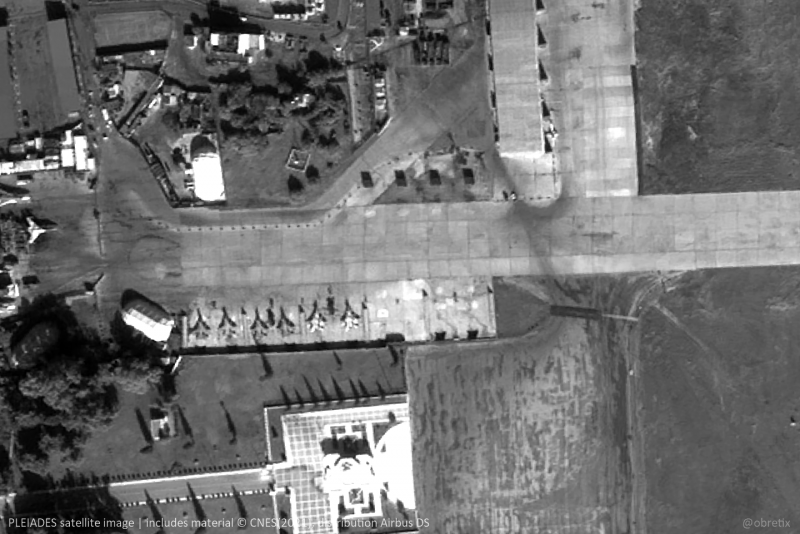 A new satellite image of the Russian Khmeimim airbase in Syria, made by Western "partners", has appeared on the Web. It recorded six fourth-generation MiG-29 multipurpose fighters of unknown origin.
It is clarified that the picture was taken on January 12, 2021. The discovery of six such planes at once caused bewilderment among Western observers.
It seems that, for some reason, six MiG-24 fighters were transferred to the Russian Khmeimim airbase, in addition to the usual Su-30 and Su-35/29
- noted in the message.
Note that there is nothing unusual about the presence of MiG-29 fighters at the Khmeimim airbase. They were noticed there before, however, not six units at a time.
These are likely Syrian Air Force planes that Moscow donated to Damascus in May 2020. They were transported in batches to Syria.
We remind you that by the fall of 2015, the Syrian Air Force practically ceased to exist. There were only a few weeks left before the fall of Damascus. Only the intervention of the Russian Federation on the side of the official government of the SAR could change the course of the war.
In recent years, the CAA has significantly strengthened and continues this process in order to completely free the territory of its country from jihadists and uninvited guests in the foreseeable future.