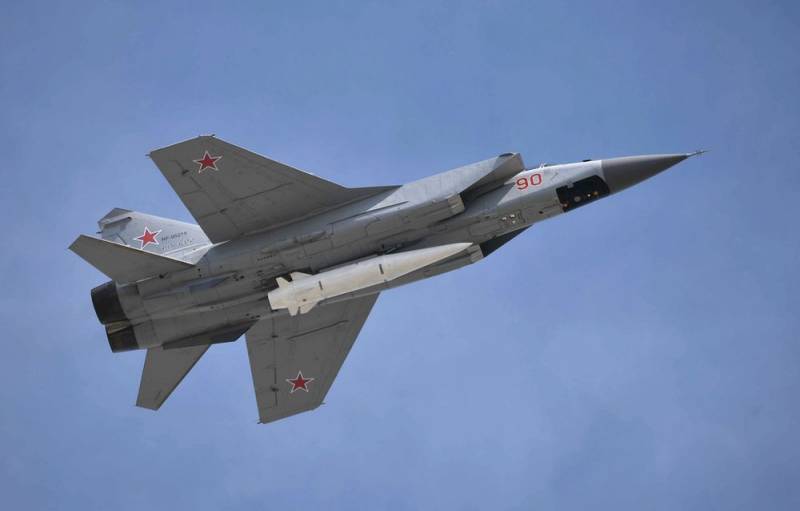 The US military urgently needed a means of detecting Russian hypersonic weapons. The first such systems, "detecting Russian hypersound", should appear in the next few years, after which they will immediately begin testing, writes the Internet edition C4ISRNET from the USA.
The US Missile Defense Agency has signed a contract with the American company L3Harris Technologies for the development and manufacture of a spacecraft capable of detecting the corresponding missiles and gliding blocks flying in the atmosphere. The spacecraft should be ready by the end of July 2023.
In December 2018, the Pentagon's deputy head for research and development, Michael Griffin, said that hypersound protection systems would need a whole range of tools. Complete and accurate radar coverage needs to be established, adequate space-based surveillance systems and upgraded interceptors are required. He clarified that the existing US orbital group is not able to fix and accompany the hypersonic object.
The development of the above satellite is carried out within the framework of the Hypersonic and Ballistic Tracking Space Sensor project. In 2019, L3Harris Technologies, along with Northrop Grumman, Leidos and Raytheon, received contracts for the development of hardware prototypes. But details about the promising spacecraft were not disclosed. It is only known that HBTSS will be a constellation of several dozen satellites exchanging information. They will be located in a lower orbit than the spacecraft that detect ICBM launches.
In May 2020, the US Space Force's Space Development Agency published requirements for satellites that will be responsible for detecting and tracking hypersonic objects. In October 2020, it signed a contract with L3Harris Technologies to create four of these out of the planned eight.
The development of these spacecraft is carried out within the framework of the Wide Field Of View program. WFOV satellites should be equipped with infrared detection systems. They will carry out the primary fixation and further data transfer to the spacecraft of the HBTSS constellation, which will be responsible for accurate recognition and formation of target designation. The first spacecraft of the WFOV project should be ready by September 2022, the American media summed up.