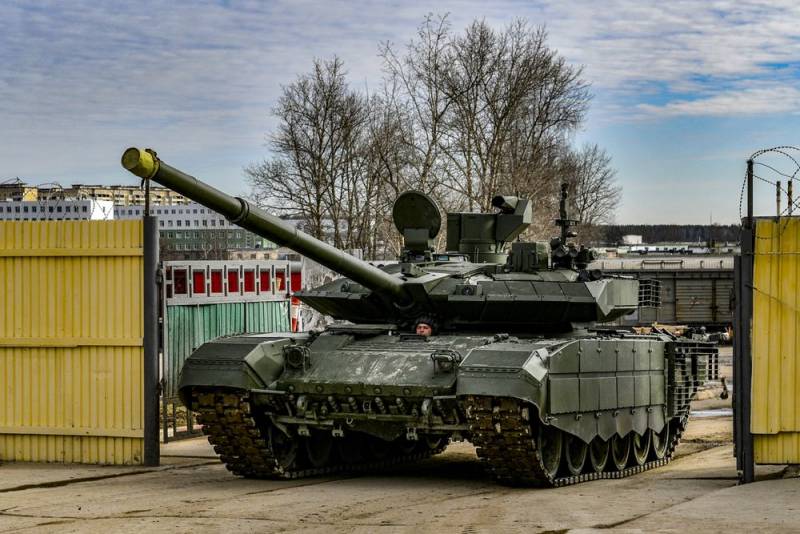 The Russian military has tested the new T-90M "Breakthrough" for work in a single information space when conducting a network-centric operation, writes
RIA News"
citing its own source.
We are talking about combat vehicles that began to enter the troops in 2020. The tanks are equipped with equipment for a unified tactical control system. It enables the crews to exchange data in real time not only with each other, but also "with other combat units."
The ability of the new T-90M tanks, equipped with ESU TZ, to exchange data online was tested in combat training conditions, including in the environment of the REP
- he specified.
According to preliminary data, the tests were successful, the equipment confirmed the declared characteristics. Now, due to the introduction of ESU TK, the combat effectiveness of tank units will significantly increase.
Note that the T-90M is a modification of the T-90A MBT. The tank received the "Relikt" DZ complex, combined armor and the "Kalina" control system. The ESU TK equipment will enable all combatants to be part of a common network.
Tankers will be able to receive information from scouts, drones and other involved forces and assets. As a result, information and communication superiority over the enemy is achieved, which is reflected in the final result on the battlefield. The T-90M has shown new combat capabilities and may become an MBT in Russia.