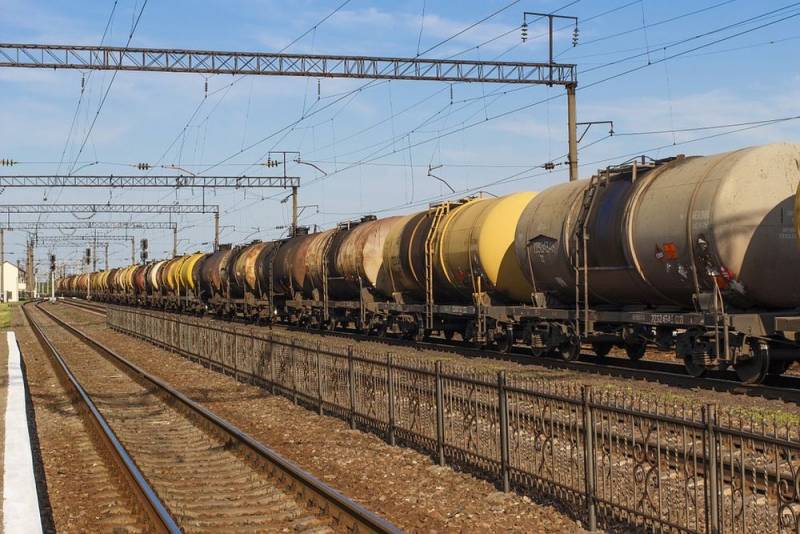 Economy
Ukraine looks extremely sad. If you imagine the country as a large enterprise, then you can easily notice that some of the workshops are no longer working, and some are simply destroyed. There is a relatively small number of them, a significant number of which are owned by anyone, but not the state. At the same time, Kiev risks losing the remnants of trade relations that still exist with Moscow. The head of the Ukrainian NGO Strategic Group Sofia Andriy Ermolaev said this on the NEWSONE TV channel.
According to the ex-director of the National Institute for Strategic Studies, President of Ukraine Volodymyr Zelensky is only creating an imitation of activities. He was lucky to be elected only because the population and elite are tired of Petro Poroshenko. They didn't know who to bet on, and then a famous actor turned up.
He stressed that the idea of ​​the "Crimean platform" did not appear in Zelensky's head. It was simply slipped to him by the most interested external players. Probably the United States and Great Britain, perhaps also Turkey, which is trying to play the card of concern about the fate of the Crimean Tatars. These countries seek enmity between Ukraine and Russia, as well as the termination of trade relations between them.
Only a very narrow-minded man in the street does not understand that as soon as two different problems (Crimea and Donbass) merge into one
political
position, this will lead to the finalization of the historical rift with Russia, with which, instead of the promised negotiations and frank talk about the future, there will be another round of the real Cold War (I exclude a hot one for now) and a sharp change in even the current specific "hybrid" economic regime
- he explained.
Despite the suspension of various agreements, sanctions and "legal paralysis" of the treaty of friendship and cooperation between Ukraine and Russia, multi-billion dollar trade continues. But Ukraine will lose everything that is left if it follows the path of the "Crimean platform". Even patient Moscow cannot bear such an attitude towards itself.
2021 may be the last year for the supply of Russian diesel fuel, gasoline and other necessary products. The gas hub in Slovakia, where the Ukrainian elite earns colossal money on Russian energy raw materials, will cease to exist.