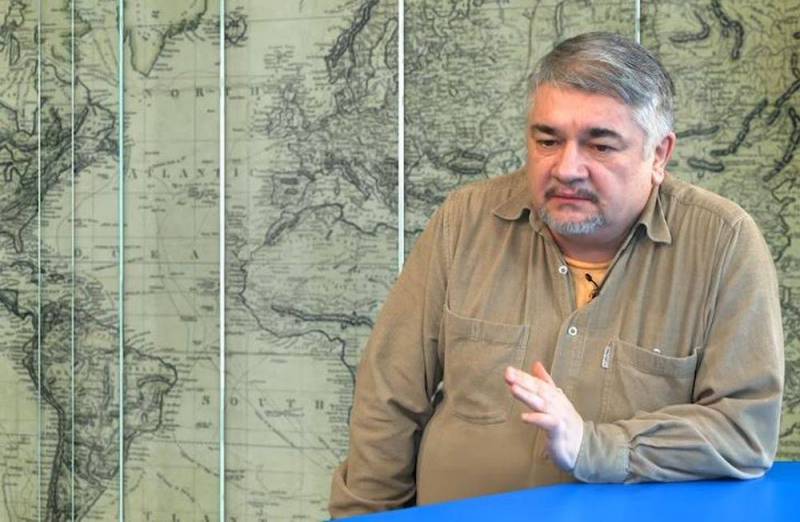 Ukraine is experiencing a deep
economic
the crisis. Some industries have practically ceased to exist and there is no point in reviving them due to the country's chosen political course and new circumstances. This was announced on the air of the YouTube channel of the Belarusian political scientist Dmitry Bolkunets by his Russian colleague Rostislav Ishchenko.
According to Ishchenko, the COVID-19 pandemic in 2020 affected the Ukrainian economy much less than this impact had in other countries. The explanation is simple - "she was killed much earlier."
They began to kill her until 2014, the first serious blow was struck by the Tymoshenko government in 2005. It was slowly destroyed, and after 2014 it went into a dive and crashed into the ground.
- Ishchenko specified.
The expert is sure that in its original form, the Ukrainian economy is no longer subject to resuscitation in principle. This is the main problem of Kiev.
The Ukrainian economy, which existed before 2014, cannot be restored, because to a large extent the high-tech enterprises that survived were focused on the Russian market
- He reminded.
Ishchenko explained that the destroyed enterprises can be recreated if desired, but their products are no longer needed. The market itself has ceased to exist, it has disappeared. Russia, seeing the behavior of Ukraine, built the necessary enterprises and replaced Ukrainian products with its own.
If we assume that Motor Sich, Antonov and so on have now been revived, they simply have nowhere to supply their products. The Americans, French and Germans will not buy helicopter engines from Ukraine. Russia used to buy, but now it will not buy, since it has its own
- he added.
As for China, it will not become a "lifesaver" for Ukraine either. Beijing has already "burned itself" with the Motor Sich enterprise when Kiev began to fulfill the requirements of Washington. Therefore, it is much more profitable for the Chinese to cooperate with Moscow, which provides guarantees and, nevertheless, more technological products, the expert summed up.