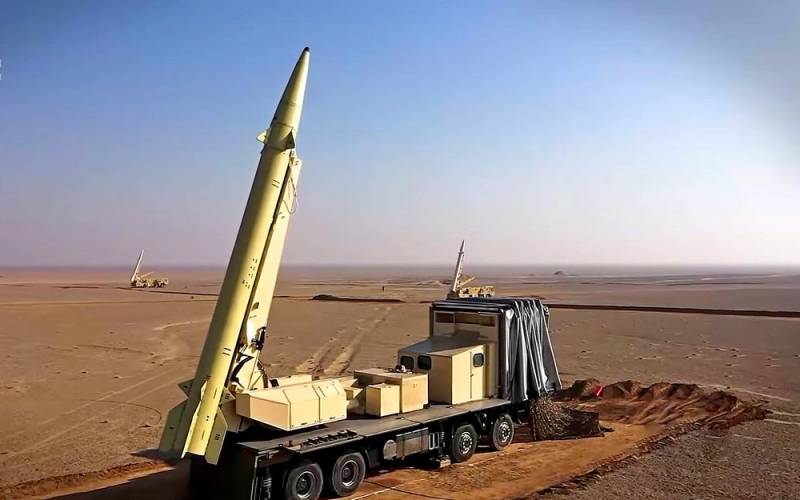 Against the backdrop of incessant
threats
on the part of Israel and the United States, the AU IRGC Iran conducted large-scale military exercises "Great Prophet-15". During the maneuvers, a massive launch of ballistic and cruise missiles was carried out and their phenomenal accuracy was demonstrated.
The Iranians have shown the use of their advanced missiles Zalzal, Zulfikar and Dezful. They accurately hit targets, as evidenced by the published video.
It should be noted that the accuracy of Iranian missiles could become a serious problem for the United States and Israel. Of particular interest are container-type RKs, which can be easily disguised as an ordinary truck with a trailer (wagon).
Also, drills and drones-kamikaze attacks were practiced. According to the Iranians, the UAVs worked as part of a "swarm" under the control of artificial intelligence. The reconnaissance was carried out by the UAV "Shahid-171".
At the same time, the Iranian navy conducted the Ektedar-99 exercises, during which a variety of ammunition was used. Anti-ship missiles were launched from coastal complexes and surface ships. The Fateh submarine fired torpedoes that successfully hit the target. It was
discovered
Ohio-class USS Georgia, which hastened to leave the exercise area.
Aviation, special forces and electronic warfare units were also trained. Tehran has clearly demonstrated that it is ready to defend its sovereignty.