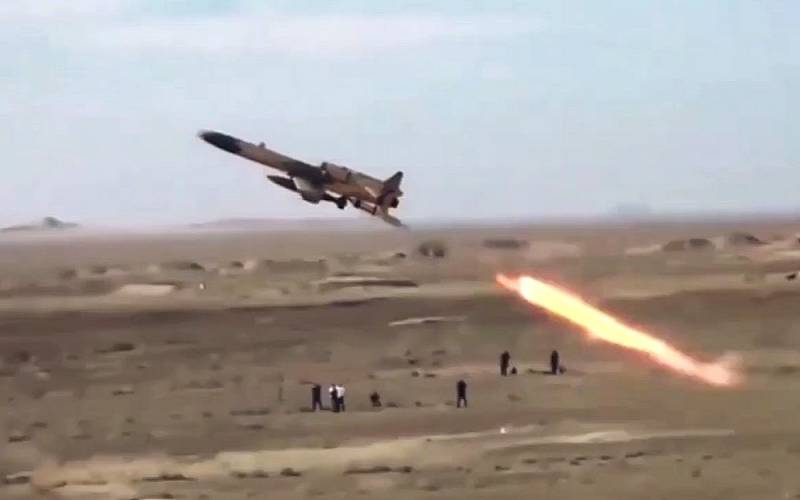 The Red Sea region could become another hot spot on our planet. Information appeared that Iran sent long-range weapons to its allies in Yemen, and sent warships into the waters of the specified sea, according to the American magazine Newsweek on January 14, 2021.
Sources claim that modernized Iranian kamikaze UAVs Shahed-136 have been recorded in the northern Yemeni province of Al-Jawf, controlled by the Ansar Allah (Houthis) movement.
It turned out that they appeared there back in December 2020. Experts believe that Shahed-136 has a range of about 2200 km and is capable of reaching Israel. Consequently, Tehran has the opportunity to strike not only at targets of the United States and its allies in adjacent countries. Now it can reach Tel Aviv and other Israeli cities.
Therefore, Israel has knowingly deployed its air defense system in the south, fearing an attack from Yemen.
In addition, Iran recently conducted large-scale exercises using the entire arsenal of drones. This is a really impressive sight, despite the short duration of the presented video and its not the best quality.
The last act of Iranian militarism in the Red Sea was the sending of Iranian naval ships into its waters. On January 13, the Chief of the General Staff of the Iranian Armed Forces, Major General Mohammad Hossein Bagheri, announced that he had sent the fleet on patrol.
We are again in the Red Sea region, where Iran's merchant ships are facing some limited aggression. We will deploy naval patrols and ensure the complete safety of our oil and merchant fleet in this sea
Bagheri said.
Recently, pro-Iranian groups and Iranian-backed paramilitary structures have become more active throughout the region, from the Lebanese-Israeli border (Hezbollah) and the Gaza Strip (Hamas) to Iraq and Yemen, the US media reported.