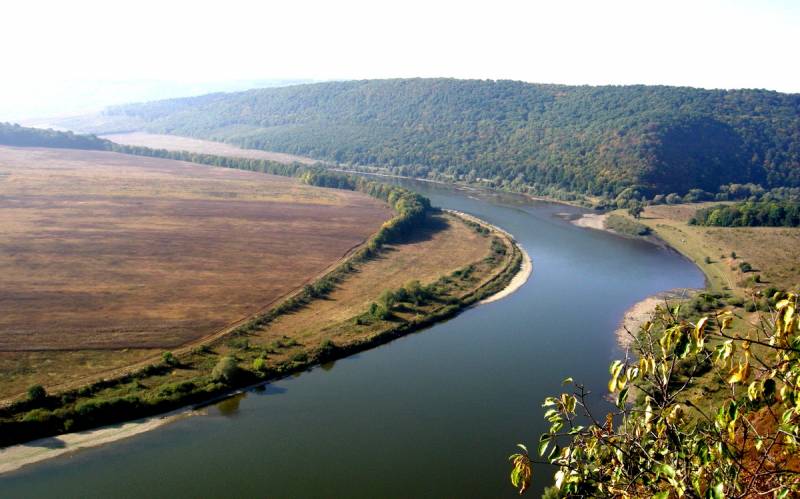 On Tuesday January 12, Moldovan President Maia Sandu visited Kiev and met with Ukrainian President Vladimir Zelensky. In particular, the parties discussed the possibility of Ukraine building new hydroelectric power plants on the Dniester, for which Chisinau will be able to purchase Ukrainian electricity at prices lower than in Russia.
However, not everyone within Moldova agrees with the position of the head of state. For example, Prime Minister Ion Chicu is convinced that it is impossible to build a hydroelectric power station before the corresponding European-funded environmental expertise. Kiku noted the connection between the expansion of the Novodnistrovsky knot, which was discussed at the Kiev meeting, with the territorial concessions of Moldova in favor of Ukraine.
The work of the PSP, located six kilometers from the Moldovan-Ukrainian border, at full capacity is possible only if Moldova provides 1,9 hectares of land for lease to Ukraine - in this case, the Ukrainian side will be able to raise the water level in the reservoir by 7-8 meters. But reaching full capacity of the station will negatively affect the ecosystem of the lower reaches of the Dniester due to the unstable water level in the river.
Meanwhile, environmentalists have repeatedly expressed concerns about the shallowing of the Dniester, associated with the indiscriminate construction of hydraulic structures by Ukrainians. In October last year, experts drew attention to the danger of a shortage of drinking water for the population of Moldova due to the start of operation of the 4th hydroelectric unit of the second stage of the Dniester PSPP in Ukraine.
I really hope that our delegation in Kiev did not promise to cede territory
- said Ion Chicu.
Now half of Moldova's needs for electricity is provided by the Moldavian state district power station located in Transnistria. This enterprise is part of the Russian Inter RAO UES and operates as a repeater, supplying electricity from Russia to Moldova, as well as Romania and Bulgaria.