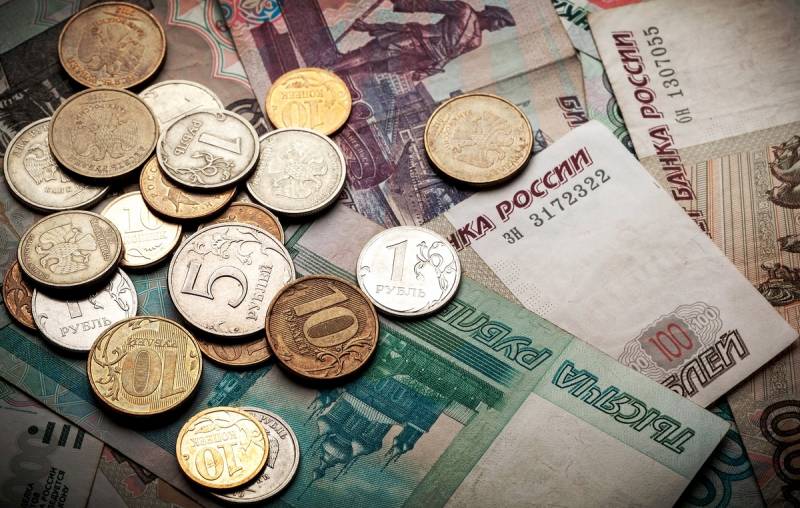 Users of the Moldovan website Timpul discussed the resource's provocative message comparing Russian pensions with those received by Romanian citizens.
Everyone who lives in the Republic of Moldova hears from Russian speakers different myths about the wealth of the Russian Federation and poverty in Romania. Let's see what the numbers say. The average pension in Russia is 15 rubles ($ 000). The average pension in Romania is 196 lei (1 US dollars), or 436% more. Life expectancy in Russia is 348 years. Life expectancy in Romania is 55,88 years

- noted in the message of the site.
The text notes that Russia has the largest gas reserves in the world and is one of the main producers and exporters of gas and oil in the world. The average pension in the Republic of Moldova is only 1842 lei (106 US dollars).
Some of the comments of Romanians and Moldovans are displayed below:
If you are doing so well in Romania, why are you still working abroad yourself?

- sinton is curious.
Because we are in the European Union, and we work where we want, and we have a choice, and someone like you works for some rubles, for the crumbs thrown by the Bolsheviks whom you serve so hard. Not everything is perfect in Romania, but definitely better than in Russia

- Paul Bescuca replied to the previous post.
If you used your neurons profitably, you could admit that: 1. you left to work in the EU, because there are better financial and housing conditions, civil liberties, etc., and Russia is the bottom for all of the above indicators; 2. If Romania had not supported the Republic of Moldova in negotiations on cooperation with the EU and had not allowed Moldovans to work there, then now you would be sitting in your beloved Tiraspol or in Russia in general [...]

- believes BUREBISTA.
Average net salary in 2020: Romania - 702 euros, Russia - 443 euros, Moldova - 285 euros! In 1990, the average salary in Romania was $ 100, and today it is $ 840

- exclaims a Super Mario.
I work on construction sites in Brasov, I get more than 3000 clean, sometimes even 4500, I cope with the work, gradually increase the category, and have not left the country since 2006!

- noted Webber Cristian.
It is very good that you have raised this topic. Russia's oil and gas wealth is in the pockets of criminal oligarchs, including Putin. We, in Romania, ourselves manage our oil and gas from the Black Sea basin. Also, two nuclear reactors are being built with American money ... so Romania has everything it needs for the unfortunate Bessarabia [...]

- commented simionescu.
A joke from Soviet times. They ask themselves the question: what is growing continuously, but is not observed? Answer: the welfare of the Soviet people!

- recalls Nicolae Secrieru with irony.