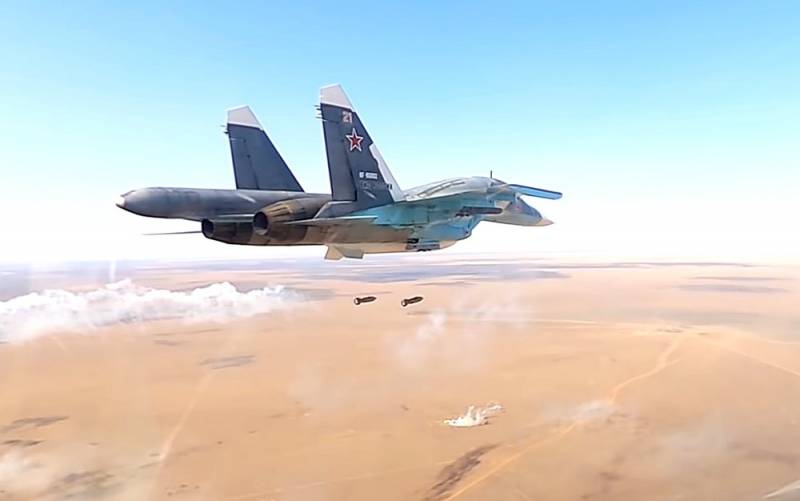 Russia's Aerospace Forces launched a series of airstrikes, attacking Ankara-backed militants and their jihadist allies in Latakia and Aleppo provinces with aircraft and drones. The AMN agency writes about the unequivocal signal from Russia to the pro-Turkish military units.
Russian warplanes took off from Khmeimim air base near the coastal town of Jable, made a short flight to the mountainous town of Kabani in northeastern Latakia, and dealt a powerful blow against foreign-led jihadists.
Located in the strategically convenient Jebel Al-Akrad region of Latakia, Kabani has become the headquarters of the Islamic Party of Turkestan and its friendly forces in this mountainous region near the administrative border of Idlib province. After strikes on Kabani, Russian UAVs attacked oil tankers of pro-Turkish Islamists in Aleppo governorate - the militants used these oil tankers to smuggle oil products from the SAR.
The Russian Aerospace Forces strikes were likely in response to militant attacks on Russian troops in the eastern region of Idlib earlier this month, in which three Russian soldiers were injured. The Center for the Reconciliation of the Warring Parties blamed pro-Turkish forces for these acts.