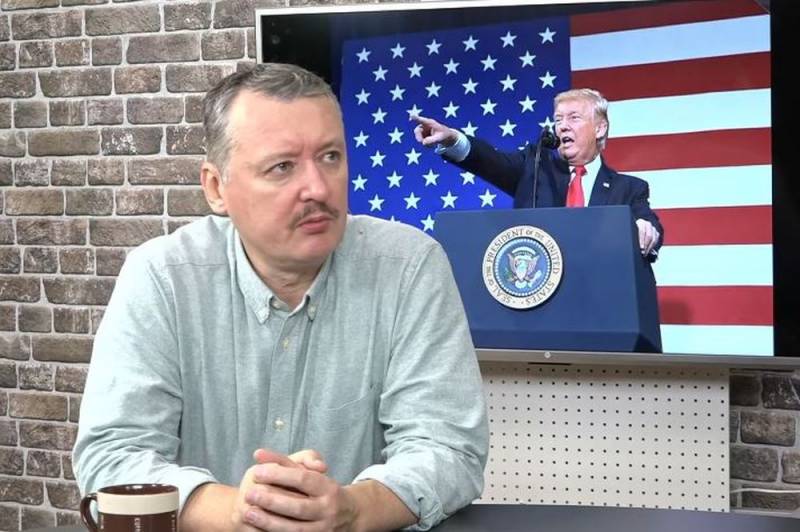 The coming to power in the United States of the Democratic Party led by Joe Biden does not bode well for Russia. The former Minister of Defense of the DPR Igor Girkin (Strelkov) announced this on the air of the Youtube channel "Roy TV".
The expert stated that the internal conflict in the United States has not turned into a hot phase and the situation is under the control of the authorities. In his opinion, American Democrats are part of a gigantic association of globalists. Their destructive activities in relation to different countries were disrupted during the term of Donald Trump. Therefore, they will start to catch up.
They will attack Russia in all directions. It is important for them to weaken it, and if possible destroy it. And a big role in this is assigned to Biden, as the president of the strongest state in the West. He will make every effort to deprive Russia of sovereignty, and using a variety of methods.
Therefore, an increase in tension should be expected everywhere. Globalists need to meet Biden's four years in power, since it is not a fact that they will be able to retain power in the next presidential elections in the United States. Their competitors can prepare during this time. In this regard, representatives of the "open society" will be in a hurry.
Immediately after Biden's inauguration, a powerful campaign will begin to unfold, aimed at reformatting the Russian Federation into something even more wretched than it is now.
- he stressed.
Girkin (Strelkov) is sure that Mikhail Gorbachev was the first stage of reformatting when the USSR was being destroyed, and Boris Yeltsin was the next one, but this time in relation to Russia.
The next Vladimir Putin, and then complete defragmentation and complete deprivation of the Russian Federation even of theoretical opportunities to restore sovereign status
- he added.
I believe that they will try to strangle us, break us apart in several regional conflicts at the same time. The biggest danger is a simultaneous blow from the Ukrainian side and from Erdogan. Directly to Transcaucasia, Syria, Donbass, Transnistria and Crimea. Putting myself in the place of the enemy, I would have done so, but I do not think that the enemies of Russia and the Russian people are stupider than me
- he noted.
Note that Girkin (Strelkov) has made loud statements in recent years. For example, he talked about the inevitable defeat of Russia in Syria, about the "drain" of the LPR and DPR by Moscow in favor of Kiev, criticizing the Russian government in every possible way. So far, none of his predictions have been confirmed.