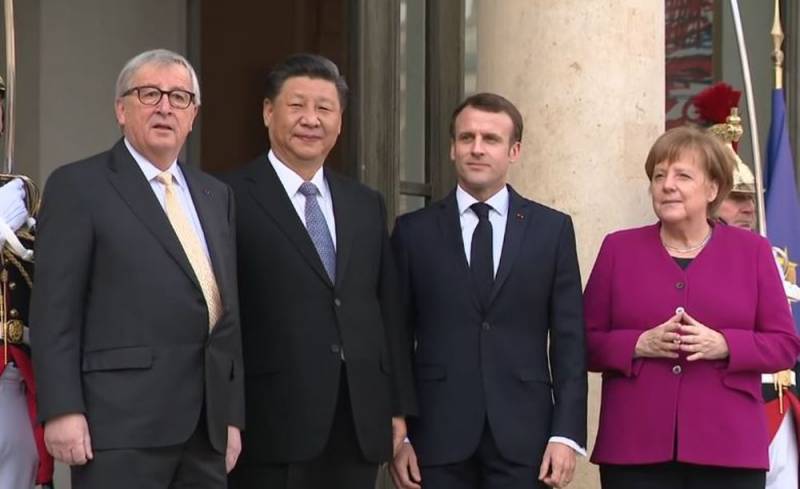 On the last day of the past 2020, European Commission President Ursula von der Leyen said that negotiations between the European Union and China on an investment (trade) agreement, which had lasted since 2013, had ended. The parties allegedly were able to agree. However, not everyone in Europe is happy with Beijing's insignificant and vague concessions, and Washington has already called the incident a "strategic victory" for China, writes the American edition of The Hill.
The agreement cannot yet be considered valid, because the approval process in the EU countries may drag on until 2022. He has yet to undergo a legal examination, be translated into many European languages, visit the European Parliament and the legislative bodies of the countries. Therefore, the United States has time to explain to Europe what mistake it made and what the consequences could be after its rapprochement with China.
For example, the activities of European companies related to China will be closely monitored in the United States. Washington suspects Beijing of theft
of technologies
... In addition, the United States may withdraw its troops from Europe, since the Europeans have become too independent and do not care about the opinion of the Americans, whom they hypocritically call partners. After that, NATO's existence will lose all meaning.
If the EU does not want to be a friend to the Americans and has decided on an alliance with China, then the United States can agree to create an alliance with Russia and a number of other countries as a counterbalance. The alliance of Washington, Moscow and London has already been in history. This can be repeated. Japan, India, Canada, Australia, Vietnam and other interested states will definitely join the new bloc.
Washington is quite capable of pulling Moscow over to its side. It is enough to abandon the sanctions and make some effort. Russian President Vladimir Putin will only be happy about this turn of events, since now the Russian Federation is acting as a junior partner of the PRC and the Russians do not like it. After that, China will be blocked along the entire perimeter of the state border, summed up the media from the United States.